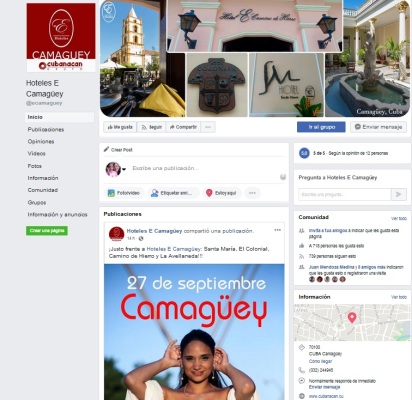 Digital technologies are a phenomenon that expands across all aspects, areas and life situations and contemporary events. The international tourism day, which is celebrated today, is dedicated precisely to the opportunities provided by these tools called the leisure and entertainment industry.
This is not a new topic, because communications and information technologies have always influenced in this regard, but without any doubt, the greatest revolution has occurred after the Internet boom.
On this particular subject, the lecturer of the School of Tourism in the University of Havana, José Enrique Salgado gave an excellent lecture at the International Institute of Journalism José Martí, not long ago. He refers to a stage where the world attends today with the "smart touristic destinations', understood as those that employ a solid and developed technological infrastructure on the basis of the quality of service and the customer's satisfaction.
Of course that this concept base rests in the fact that the tourist is hyper-connected nowadays, and that, far from hindering the tourism management, is strength to streamline it and make it more efficient.
Some signs that we are witnessing these changes are obvious: the generalization of access to the Internet to learn about places features, online reservations, the use of social networks to share and evaluate the stay, and the use of applications Mobile (apk) to decide which sites to visit or as surrogates printed guides that serve as guidance.