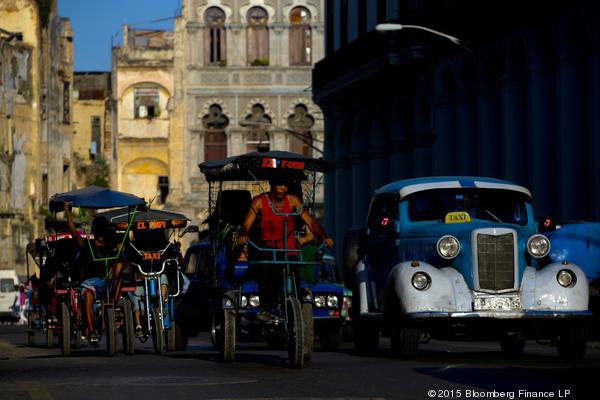 Baltimore is about to get long-awaited air service to Cuba — long before neighboring markets.
Twice-a-week chartered flights between Baltimore/Washington International Thurgood Marshall Airport and Havana, Cuba, are scheduled to begin Sept. 30. Florida-based Island Travel & Tours and its airline partner, Swift Air, will provide the service.
The flights are scheduled to operate Wednesdays and Saturdays. Flights during the first week of service will cost $695, said Bill Hauf, president of Island Travel & Tours. After that, the rate will be $775.
The BWI-to-Cuba deal comes more than four months after the U.S. moved to restore relations with Cuba, a process that is opening up travel possibilities between the nations.
Island Travel & Tours attempted to launch flights from BWI to Cuba in 2011, but scrapped those plans because of a lack of prospective passengers. Unlike Florida, which has a large Cuban population, Baltimore has a "purely American constituency that could fly to Cuba. But back then it was difficult to get the legal license to travel. As a result, we didn't get the interest that we really needed," Hauf said. His travel agency specializes in travel to Cuba.
While people still must receive government approval to make the trip, Hauf said it has become a much easier process since the Obama administration's announcement in December. He thinks the service to Havana will especially appeal to government officials and people who work for public policy groups such as think tanks.
BWI in 2011 received approval from U.S. Customs and Border Protection to offer service to Cuba. BWI is among just 19 airports that have CBP approval to offer flights to Cuba — and none of the others are close to Baltimore. Pittsburgh International Airport and John F. Kennedy International Airport in New York are the closest ones to Baltimore that have permission to accommodate service to Cuba.
"Travel to Cuba is expanding virtually day by day," BWI spokesman Jonathan Dean said. "As the market continues to evolve, this opportunity is now presenting itself."
By James Briggs, Baltimore Business Journal
May 7, 2015