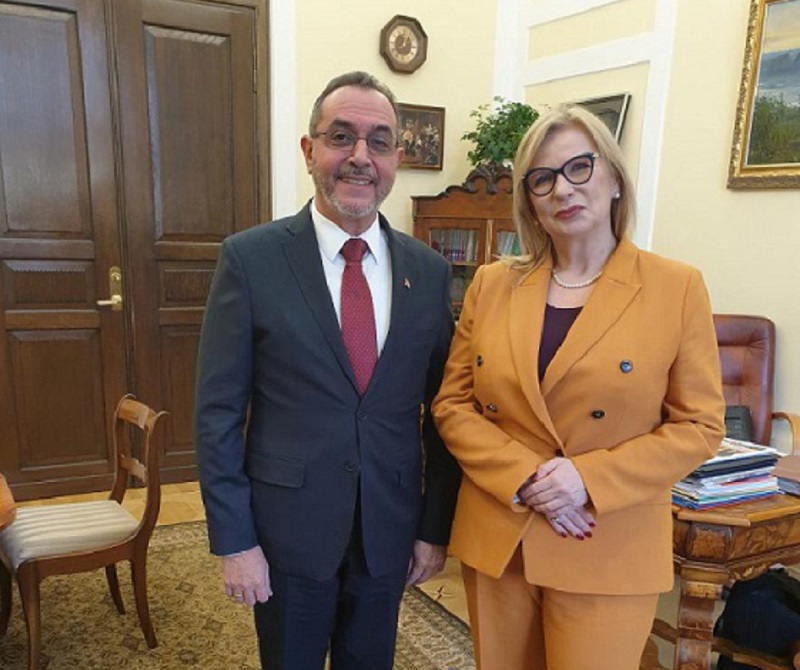 Jan 15 (Radio Rebelde) Malgorzata Gosiewska, deputy marshal of the Sejm (Polish Parliament), received today in Warsaw Jorge Marti Martinez, Cuban ambassador to that European nation.
According to the Cubaminrex website, during the exchange, the Cuban diplomat thanked the traditional support to the Cuban Revolution from Poland, which demands to end the criminal economic, commercial and financial blockade imposed by the U.S. Government to Cuba, he advocated for the parliamentary exchange and expressed his satisfaction for the upcoming creation of the Parliamentary Group between both countries.
Marti Martinez also referred to the historical ties of friendship that join Polish and Cuban people, and updated his interlocutor on the current reality of Cuba in the context of the constant bans and limitations imposed by the White House.
For her part, the Vice-President of the Polish Sejm thanked for the information received and referred to the importance of parliamentary exchange as a space for the discussion of issues of bilateral and global interest.
Likewise, Gosiewska highlighted the interest of Polish citizens in Cuba, which is clearly expressed in the sustained growth of visitors from the Central European country to the Caribbean nation, a figure that reached 1.466 people up to September last year, higher than the 1.314 arriving in the same period in 2018.