High ranking Venezuelan officials have stated Tuesday that both electricity and water supply is being restored throughout the territory.
March 12 (TeleSUR) Vice-president of Communication and Tourism of Venezuela Jorge Rodríguez informed that the electric service in the country has been restored almost in its entirety Tuesday and that throughout the day the water supply will return to the capital city, Caracas.
RELATED:
What's Behind US-Backed Electricity Blackout in Venezuela
"Almost all of the electric power has been restored, the people of Venezuela are safe, but the electric war continues," Rodriguez said at a news conference. This comes as an ongoing series of attacks starting Thursday were perpetrated against the El Guri hydroelectric plant control system leaving the Venezuelan population without electricity for now almost six days.
Minister Rodriguez, once again, congratulated the Venezuelan people for the civic behavior and assured that even though it is a triumph for the nation, people must be alert in the next couple of hours as "attacks by Venezuelan right-wing sectors will continue".
#ENVIVO| Vicepresidente de Comunicación de #Venezuela, @jorgerpsuv ofrece rueda de prensa a medios internacionales http://bit.ly/teleSUR #VenezuelaResiste


.@jorgerpsuv: Debemos mantenernos alertas, en las próximas horas se reanuda el suministro de agua en todo el territorio nacional. Estemos alertas porque estos psicópatas no van a parar http://bit.ly/teleSUR #VenezuelaResiste pic.twitter.com/U5crxog0wR479:29 AM – Mar 12, 2019Twitter Ads info and privacy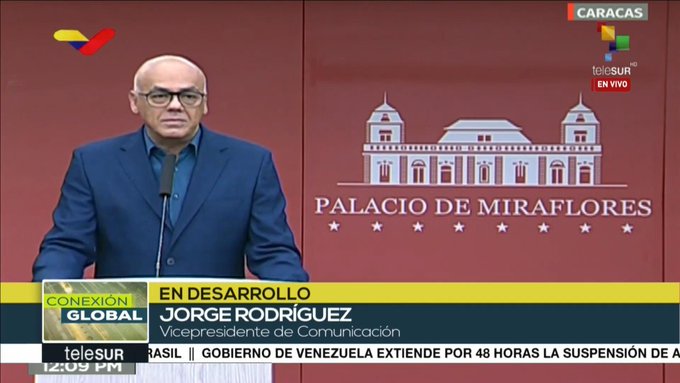 60 people are talking about this
According to the Venezuelan government, this nation-wide blackout was brought about by foreign-backed actions aimed at destabilizing the government of President Nicolas Maduro, who stressed that the aggression "affected everyone equally without political distinction."
As power returns, the Minister of Water Attention of Venezuela, Evelyn Vasquez, told teleSUR that the government is working to progressively to restore the water supply in various parts of the country, adding that priorities have been established, which are headed by hospitals throughout the nation.

teleSUR TV✔@teleSURtv · 9hReplying to @teleSURtv
#ENVIVO | Ministra para la Atención de las Agua de Venezuela, Evelyn Vásquez, prevé que para esta tarde se comience a percibir el servicio de agua potable en las partes bajas de la ciudad de Caracas → http://bit.ly/teleSUR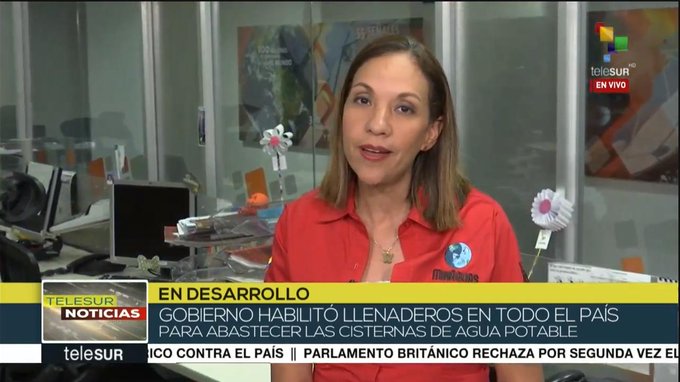 #ENVIVO | Ministra para la Atención de las Agua de Venezuela, Evelyn Vásquez, informa que ya el servicio de agua potable está restablecido en varios estados del país, aunque existen comunidades de estos en las que aún no llega el servicio → http://bit.ly/teleSUR pic.twitter.com/WVnYNnlkN6241:45 PM – Mar 12, 2019Twitter Ads info and privacy
36 people are talking about this

Vasquez also stated that by the end of Tuesday the lower areas of Caracas, Mirandian valleys and heights, and the State of Vargas will have a normal water supply. On Monday, President Maduro decreed the suspension of all school and work activities for Tuesday and Wednesday, "so that, together with our people, we can progress definitively in the full stabilization of the life and the peace we deserve".
Tags