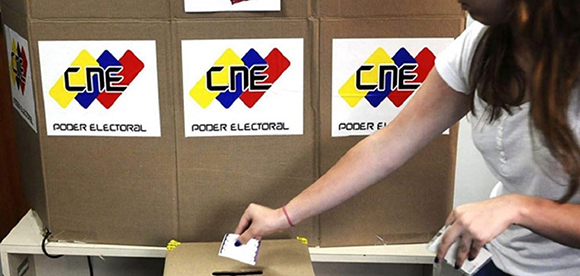 Caracas, Nov 30 (Prensa Latina) The candidate for the National Assembly for the opposition party Soluciones para Venezuela (lit. 'Solutions for Venezuela'), Claudio Fermin, acknowledged that the parliamentary elections have all the guarantees for the people to exercise the right to vote.
'We Venezuelans have to come to an understanding (…) It is worth sitting down to legislate, and that means responding to the needs of the people,' the opposition leader stated.
Fermin recalled that several meetings were held with the members of the Bolivarian National Armed Forces, responsible for the Republic Plan, the rectors of the National Electoral Council (NEC) and the political parties, in which various issues that were overcome were discussed.
'I feel that there are guarantees in the elections,' he reiterated, and noted that the current National Assembly is a kind of club of deputies who meet to talk among themselves and in five years they have not been dedicated to legislating.
The politician called on the people to vote and stressed the importance of exercising that right because the laws or agreements that are passed in Parliament are matters of public order and affect everyone.
Meanwhile, the president of the NEC, Indira Alfonzo, declared that all the conditions are ready for the holding of the legislative elections on December 6th.
During the development of the pre-dispatch audit of the voting machines, carried out this Sunday in the NEC warehouses located in Filas de Mariche, Miranda state, Alfonzo highlighted the verification of the transparency of each stage of the program by the political organizations and observers.
sus/llp/mem/ycv