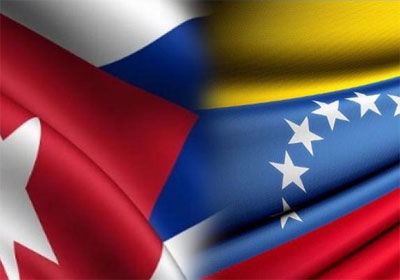 HAVANA, Oct 30 (ACN) Venezuelan National Constituent Assembly (ANC) recognized last Tuesday the role of Cuba and the Robinson mission in the educational achievements of that nation.
During ANC today's session, a resolution was approved recognizing the achievements of this teaching program, with a special mention to the contribution of the Caribbean island "for its participation and efforts to achieve the expansion of knowledge as a light for thousands of Venezuelans.
These distinctions are part of the celebrations for the 14th anniversary of the declaration of Venezuela as an illiteracy free territory, a campaign that allowed more than one million people to learn how to read and write.
In his speech to the plenary, Diosdado Cabello, ANC president, recalled Cuba was the one that started the program, after the first volunteers arrived to begin the educational work.
The United Nations Educational, Scientific and Cultural Organization (UNESCO) declared Venezuela an Illiteracy-Free Territory on October 28, 2005, on the occasion of the birthday of the renowned Venezuelan educator Simon Rodriguez.