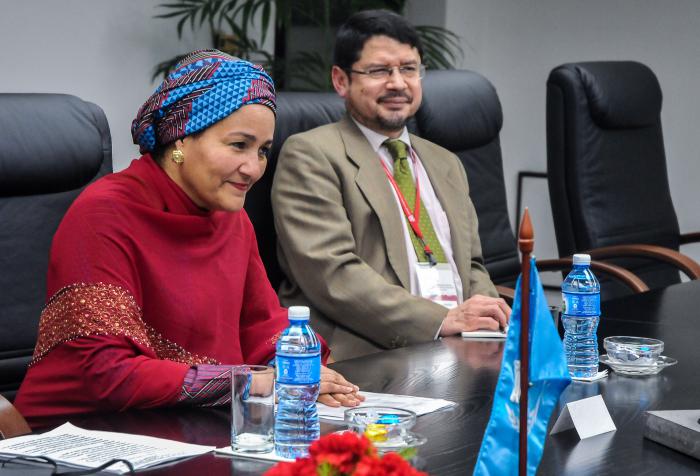 May 12 (Radio Rebelde) First Vice President Salvador Valdes Mesa received on Friday in Havana the President of the Saharawi National Council who ended an official visit to Cuba.
During the meeting both officials discussed about national and international issues and highlighted the friendship, solidarity and cooperation ties that unites Cuba and the Saharawi Arab Democratic Republic.
Valdes Mesa ratified Cuba's support to the struggle of the Saharawi people in their fight to end the illegal occupation of Morocco from Western Sahara and achieve their self-determination and independence.
Accompanying the distinguished visitor was the Minister for the Americas of the Saharawi Arab Democratic Republic Omar Mansur and its ambassador to Cuba Malainine Etkana.
The Cuban delegation included the Head of International Relations of the National Assembly of the People's Power Yolanda Ferrer.