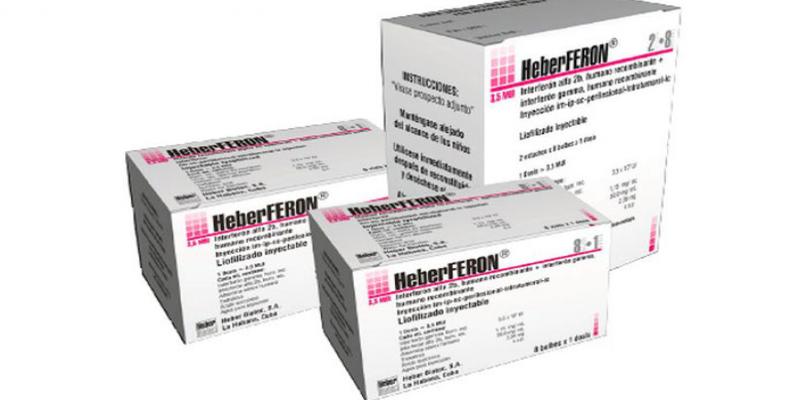 HAVANA, Cuba, Mar 2 (acn) Heberferon, the new Cuban drug for the treatment of skin cancer obtained from biotechnological formulations, has been applied to some 800 patients in the country, the product researcher announced.
Dr. Iraldo Bello, from the Center for Genetic Engineering and Biotechnology (CIGB by its Spanish acronym), told ACN that this is a unique formulation of its kind in the world, combining the alpha and gamma interferons produced by recombinant route in that institution of BioCubaFarma business group.
The expert, who dedicated more than 20 years to this research, said that by the end of 2016 the Heberferon was registered in Cuba, and it is already in the basic health chart and is distributed in several provinces.
He clarified that the drug is injected around the lesion three times a week for 21 days in the treatment of skin basal cell carcinomas of any subtype, size and location.
It has shown remarkable results and according to the size of the injury the doctor can combine it with chemotherapy or radiotherapy, he said.
Dr. Bello mentioned that this product reduces tumor mass and heals lesions, avoids complex surgeries in the periocular area and its sequelae, has excellent aesthetics at the site of injection, better quality of life and safety profile.
He also pointed out that in periocular nonmelanoma skin tumors, very favorable clinical and aesthetic responses are achieved, and complex aesthetic surgeries and reconstructions are avoided in areas such as the face, where it is difficult to operate.
Experts warn on the high incidence of skin cancer in Cuba, which has as its main trigger the excess of sun, specifically ultraviolet radiation.
Dr. Bello reiterated that Heberferon is in full extension stage in the country for basal cell carcinomas, and there is interest in other nations where it is expected to register it later.
By the end of 2017 the product will be present in all Cuban provinces.
Heberferon is currently under study for its application in brain tumors and renal carcinomas, said the physician, who participated in the International Workshop on Dermatology that concluded yesterday at Hermanos Ameijeiras hospital, with representatives from a dozen countries.