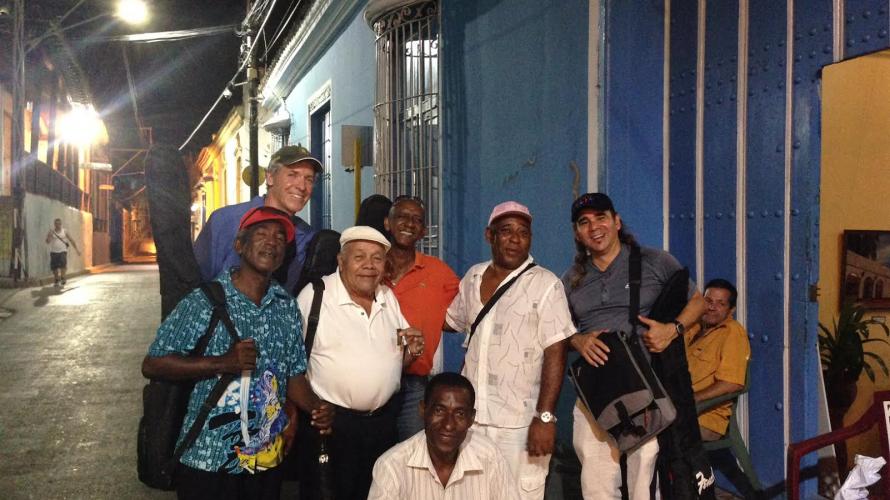 Doug with Santiago de Cuba musician friends who helped compose and record the first song, "Building a Bridge from Montana to Havana."
The Montana to Havana Bridge Building Project started in 2011 with Doug Wales' first trip to Cuba from Montana, traveling to Santiago with bongos in his backpack and a dream of playing music with Cuban street musicians. This was the first of three biennial trips he made to Cuba conducting cultural tourism research for Yellowstone Country of Montana, a tourism organization based in Bozeman.
What had originally begun as a good legal excuse to travel to Cuba with a tourist visa became a life-changing experience and the beginning of a long-distance friendship between many musicians from Montana and Cuba, most of whom still have never met each other. Based on a single good review on the "Cuba Junky" website, Doug chose Casa Tejera for the first portion of his trip — a bed and breakfast-type establishment known as a "casa particular" in Santiago. The review said, "Juan speaks English, his wife is a good cook, they are located near most of the good music venues in Santiago and Juan is knowledgeable about the local culture." With that information, Doug was satisfied and booked 11 nights at Casa Tejera.