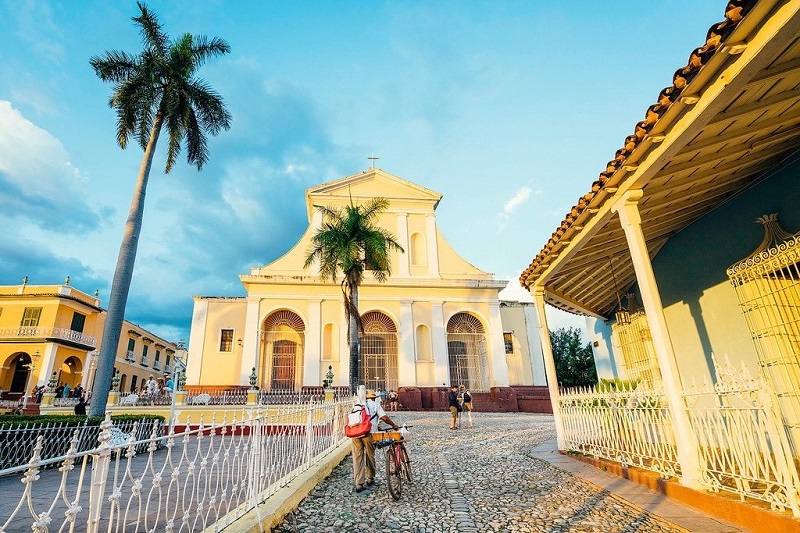 Jan 14 (Radio Rebelde) Manuel Marrero, Minister of Tourism, wrote on Twitter that Trinidad on the occasion of the 505th anniversary of the foundation of this village, that is a tourist destination that has it all.

He highlighted that Trinidad, in the center-south of the island, enjoys culture, heritage, history, nature, rivers, waterfalls, nightlife and the best beach on the south coast of Cuba.

Since Saturday the week of culture in Trinidad began, with a gala in which there was a harmonic conjugation of traditional music, folklore and the most autochthonous rhythms of that region of the country.

As part of the program for the festivities, Marrero along with government authorities and the Party in the province of Sancti Spíritus inaugurated several works of social benefit and new facilities for tourism.

After a major repair, the Romantic Museum was reopened, a symbol of the wealth enjoyed by the town in the 17th and 18th centuries, when the sugar industry became the fundamental economic activity there.

On the occasion of the 505th anniversary of the foundation of Villa de la Santísima Trinidad, there will be the reopening of various economic and social works and the celebration of an extensive program of artistic and cultural proposals for various types of public.

It was in December 1513 that the conqueror Diego Velázquez arrived to the area and sent to explore that territory with an indigenous population formed by arahuacos that lived in the cacicazgo of Guamuhaya.

The chroniclers differ in the date of foundation, some claim that the Villa was founded in January and others in February, although its initial location placed it far from the gold laundries of the metal extracted by the Indians, and then occupied the place it has now.

Experts in architectural conservation indicate that Trinidad is the city of Cuba that has best preserved its original seal, which is why it has received the status of Cultural Patrimony of Humanity conferred by UNESCO in 1988, next to the nearby Sugar Mill Valley, located a few kilometers to the east.

It is an example of sustainable tourism, and recently received the status of World Crafts City, granted by the World Crafts Council, founded in 1964 in New York.