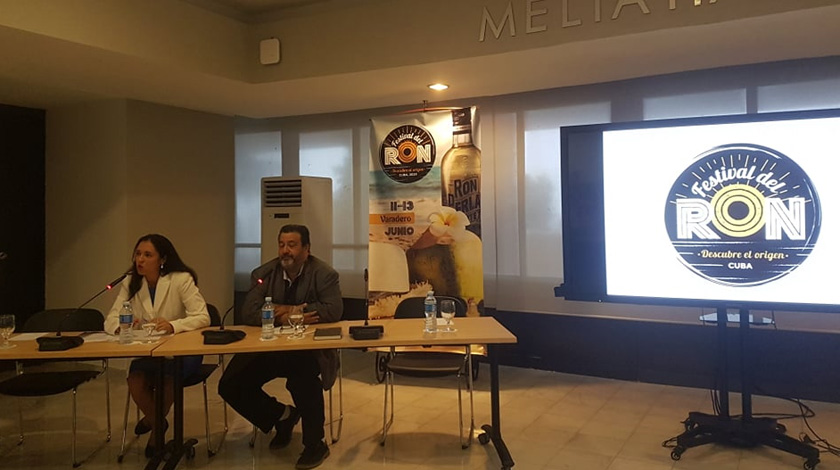 Feb 10 (Radio Rebelde) Cuba will host the 3rd International Rum Festival to be held in Varadero, Matanzas (western Cuba) on June 11-13 this year, Jorge Cardoso Segredo, export director of the corporation Cuba Ron S.A. announced Friday at a press conference.
One of the objectives of the festival is to encourage an alliance between the producers of this drink, in order to continue offering the company's customers a product that exceeds expectations, he added.
The Ministry of Tourism (MINTUR) joins the event to highlight Cuba as an event destination by marketing its most traditional products, Dalila Gonzalez Garcia, deputy director of marketing at MINTUR, stated.
Participants from countries such as Italy and Spain are expected to attend, as well as clients from other markets such as Singapore, China and Turkey, the executives stressed.
Cuba Ron Corporation S.A. is a producer and marketer of brands such as Havana Club, Santiago de Cuba, Cubay, Perla del Norte, Isla del Tesoro and Siglo and ½, all of which have a protected designation of origin (PDO) status.
Its products are present in more than 120 countries; and there are production facilities in all regions of Cuba.