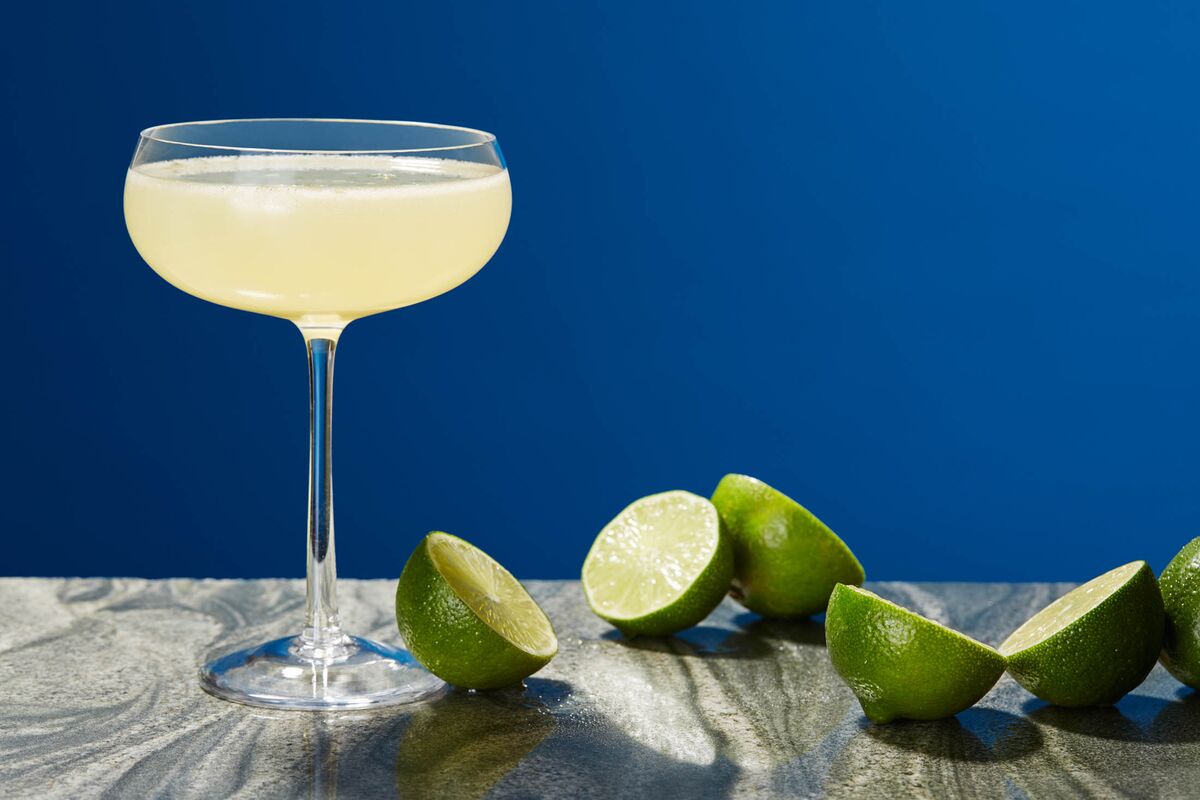 This riff on the daiquiri, based on a drink made popular in the 1930s at its namesake Havana hotspot, is a fail-safe hot weather crowd-pleaser.
Famous hotels sometimes occupy center stage in the annals of drinking. Singapore's Raffles Hotel invented the Singapore Sling; bartenders at the Hotel Ritz Paris mixed the first Mimosa. And the Hotel Nacional de Cuba—a sprawling Art-Deco-meets-Spanish colonial edifice overlooking glittering Havana Bay—created one of the all-time great summer cocktails.
Opened in 1930, the Hotel Nacional was one of the early 20th century's most glamorous hideaways and served as a temporary home for a gilded set that included screen siren Ava Gardner, mob boss "Lucky" Luciano, and luminaries such as Winston Churchill and Nat King Cole. The namesake drink, a luscious riff on the daiquiri tropically enhanced with fruit flavors, is attributed to one of the hotel's legendary barmen, Wil P. Taylor, and was so popular that the itinerant drinker and writer, Charles H. Baker Jr., called it "one of the three finest Bacardi drinks known to science." (In those days, Bacardi was synonymous with rum.)
Today, the Hotel Nacional is beloved by bartenders as something of a cure-all, a secret weapon to deploy when nothing else seems to do. "It's refreshing, light, fruity, but also quite sophisticated and subtle," said Jeffrey Morgenthaler, owner of the award-winning Portland bars Clyde Common and Pepe Le Moko. He's a big fan of the cocktail. "It appeals to a broad range—both your hardcore rum-drinking man and your frou-frou college girl are going to like it."
A base of aged rum gives the drink a rich, mellow character, rounded out in typical daiquiri fashion by lime and simple syrup. But it's the one-two punch of pineapple juice and apricot brandy that elevate this drink to timeless status. The pineapple gives it body and a hint of tiki sweetness, while the apricot brandy (we recommend Rothman & Winter Orchard Apricot or Marie Brizard Apry) hits bright, ripe fruit notes that play well with the liquor. If you wanted to drink it as the hotel guests once did—accompanied by a Cuban cigar and a twinkling seaside view—we won't discourage you.Ingredients:
Modern versions often recommend using pineapple gomme, but our approach below gets the job done with a trip to the liquor store and your neighborhood supermarket.
2 oz. aged rum
1 oz. pineapple juice (fresh or from a can)
.5 oz. lime juice
.5 oz. simple syrup
.25 oz. apricot brandy
1 dash Angostura bitters
Combine all ingredients in shaker, fill with ice, shake hard until chilled, and strain into a coupe glass. Garnish with a lime wheel on the rim.
Christopher Ross, Bloomberg
June 24, 2016