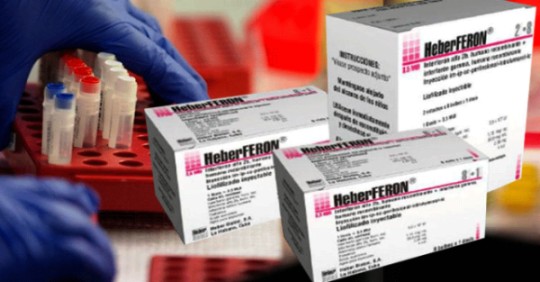 Camagüey, Cuba, Jan 11 – More than 460 patients benefited in Cuba in 2017 with the HeberFERON, medicine used for the treatment of skin cancer Basal cell carcinoma, as reported in the annual balance sheet of the National Extension Program of the use of the drug, which sits in the province of Camagüey.
In the provinces of Cienfuegos, Sancti Spiritus, Ciego de Avila and Villa Clara, more than 50 % of the beneficiaries responded completely, then your application using the infiltration around the injury, according to the outline set out three times a week for three weeks in a row.
Developed by the Center for Genetic Engineering and Biotechnology (CIGB) of Havana, the therapeutic alternative, resulting from the combination of two interferons, slows tumor growth, and reduces or eliminates the basal cell carcinomas (CBC) of any subtype, size, and location.
Yutdelis Roben, coordinator of the national extension of the use of the HeberFERON of IGBC, told the ACN that the objectives were achieved in the year ended, especially because the medicine is applied in 47 health facilities throughout the country, of which 17 are polyclinics.
The specialist of the IGBC reported that projections for 2018 are intended to extend the existing coverage, since it aims to achieve a 40 % of drug application in each of the territories, and in the case of the special municipality of the Isle of Youth cover all health care units.
In that event, coordinators and promoters of the program confirmed the benefits of biotechnology product, the only one of its kind in the world, which impacts significantly on the quality of life of patients, and favors the surgical procedure, after a year of having been included in the basic drugs in Cuba.
Doctors and other health care professionals highlighted the possibility offered by the HeberFERON to avoid mutilation in locations such as the eyes and nose, which makes it difficult for the surgical procedure, in addition to ensure greater success in the treatment of carcinomatosis multiple and extended injuries.
During the day are dealt with issues related to the production process of the active ingredients of the medication, the consolidation of projects based on topics related to their employment and the epidemiology of the basal cell carcinomas, the most common malignant tumors of the skin, among others. (ACN) (Photo: File)