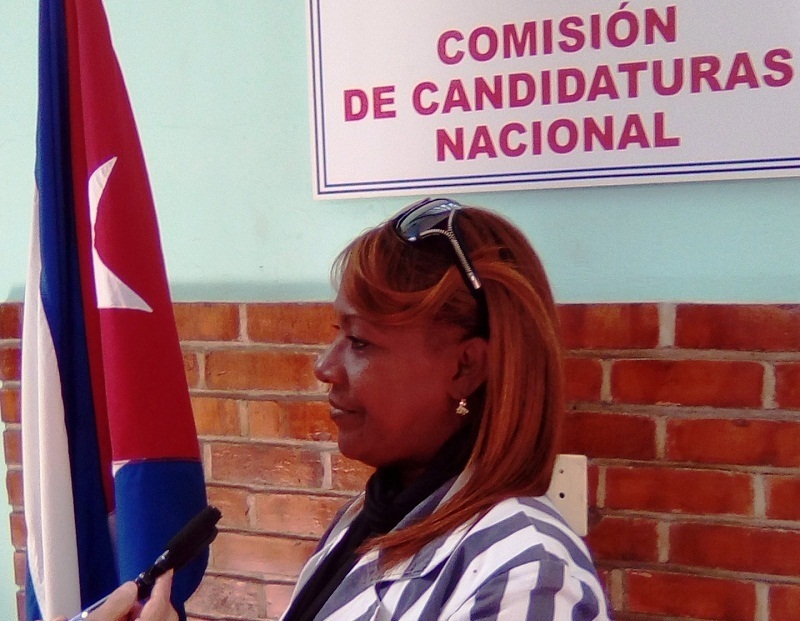 "We are leaders at a national and territorial level; we are running institutions with a high impact on the society, apart from being mothers, wives and assuming responsibilities in the neighborhoods."
By Margarita Torres Sánchez
March 30 (Radio Rebelde) The inhabitants of the local Arroyo Naranjo municipality will be represented at the National Assembly of the People´s Power by 10 deputies.
Martha Cuesta Sánchez, age 56, is one of the more than 50% of women who are part of the Cuban parliament to be formed on the upcoming April 19th.
Martha Cuesta Sánchez works at the Julían Grimau Polyclinic of that territory and she is experiencing her four term as a delegate and her first one to the National Assembly.
Martha Cuesta Sánchez considers that it is a privilege to be part of that parliament that is the second one in the world with the highest majority of women, which is not a usual reality in other nations where women are relegated to secondary roles.
"Here, however, we are leaders at a national and territorial level; we are running institutions with a high impact on the society, apart from being mothers, wives and assuming responsibilities in the neighborhoods," she said.
Later on and when she was talking to that reporter, she assured her willingness to give the very best from her so that the tasks could be successful without sparing efforts or personal sacrifices by counting on her husband´s support who is feeling proud, just like her three sons and a granddaughter about her to be one of the 605 deputies of the Cuban parliament.
Similarly, she highlighted that her pride transcends from personal and family aspects to the neighborhood where she is systematically called to recognize her work by showing how pleased and sure they are feeling about her capacity and will to represent them at the National Assembly of the People´s Power.