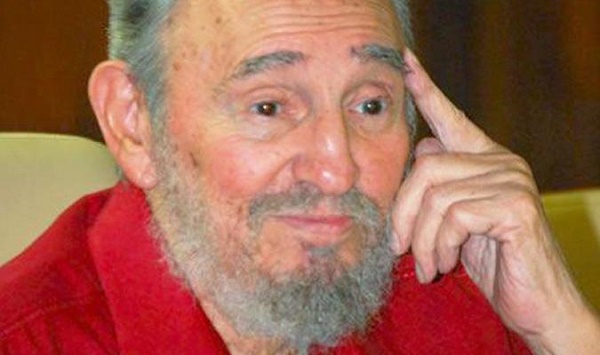 Havana, May 3 (Radio Cadena Agramonte) – Cuba has been an example for the world in his participation in the visual recovery of more than three million persons, affirmed today in this capital doctor Carmen Rosa Martínez, official of the Department of Public Health (MINSAP).
In the opening of VIII International Congress and XVI National of Ophthalmology, that are in session until next Saturday in the Palace of Conventions of Havana, the national director of Medical Attention of the MINSAP meant the support of the Commander in Chief Fidel Castro in the development of this specialty in the Cuban nation.
It exemplified that in these results they are the Mission Miracle, the centers creation ophthalmologic in Venezuela, Bolivia and Nicaragua, between others, which identify the professionals of the Cuban ophthalmology.
Before more than 800 delegates of 20 nations, the board emphasized that at present Cuba possesses more than three thousand 300 specialists in Ophthalmology and 182 residents who realize his specialization studies, of them they overcome the hundred those of other nationalities.
Also, she considered the results of the Center of Ocular Microsurgery, which from his foundation on April 29, 1988 for the leader of the Revolution Fidel Castro Ruz, in his three decades has guaranteed the formation and professionals' training with surgical advanced post skills.
Cuba accumulates more than 30 thousand cataract interventions, and at present 20,1 of the population it has 60 years or more, for which the responsibility of the public health is to guarantee an aging with quality and without invalidity, expressed the official of the MINSAP.
The Doctor of Sciences Juan Raúl Hernández Silva, president of the Cuban Association of Ophthalmology emphasized that the progress of this discipline in the country, owes, to a great extent, to the support of the Commander in Chief Fidel Castro Ruz, who in 2004 designed the Operation Miracle, which has benefited more than three million persons in 30 countries.
During the opening, the doctor Marcelino Río, the director of the Cuban Ophthalmologic Institute Ramón Pando Ferrer, did an inventory of the development of this institution and Fidel's big contributions in this specialty of the Medicine, which enjoys big international prestige. (ACN) (Photo: File)