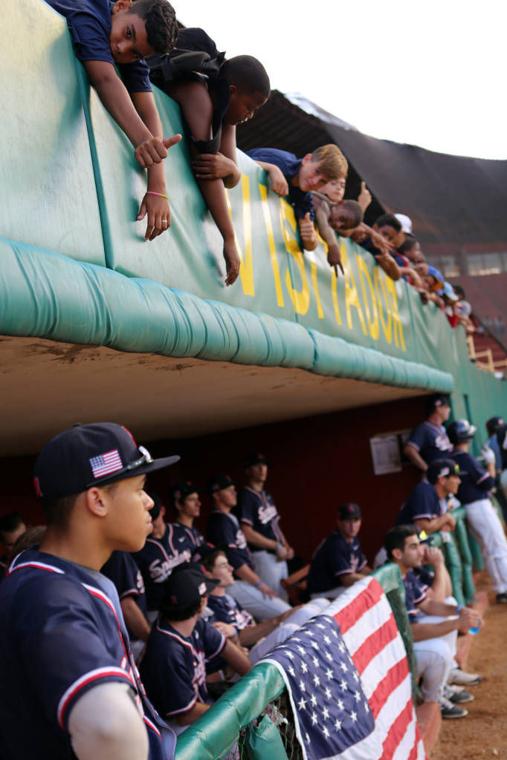 The middle-aged waiter said he got goose bumps every time he played baseball, or even watched it. That stuck with Kurtis Brown after he returned from Cuba with his University of Richmond baseball teammates.
The Spiders spent seven December days in Cuba and played four exhibition games. Brown said his story about the waiter reflects the pride and passion Cubans have for the sport.
"I had probably 10 guys come up to me and they would show me pictures on their phones of Cuban ballplayers in the major leagues," said Brown, a junior infielder from Illinois. "We just thought it was so cool how much (Cubans) care about baseball."
Second-year Spider D.J. Lee, also an infielder from Illinois, called the trip "unbelievable, unforgettable and life-changing even. … I think we all came back knowing how blessed we are. That was a pretty common feeling among all my teammates."
The Spiders won three of the exhibitions against teams with players 23 and younger. Apart from the competition and quality preparation for the 2016 season that the trip offered, the Spiders toured downtown Havana as well as rural areas, some with tobacco farms, before their Dec. 23 return to the U.S.
"We saw two extremes. It was really interesting and kind of sad at times, to be completely honest with you. A lot of it was just very, very poor," said Brown. "It was eye-opening for Americans that have so much."
At just about every stop, the Spiders distributed UR shirts and hats. Fans also wanted batting gloves or any other piece of equipment or clothing Richmond's players were willing to surrender or trade.
The weather was sunny and warm, almost without exception, and field conditions were fine.
"The whole trip was awesome," said UR coach Tracy Woodson. "The baseball ended up being great. I didn't think we'd win a game. We won three games. We found out a lot. We're better than I thought we'd be."
John O'Connor, Richmond Times-Dispatch
December 28, 2015
joconnor@timesdispatch.com
(804) 649-6233
@RTDjohnoconnor