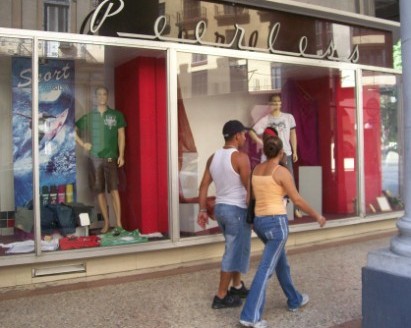 Aug 4 (Reuters) Spanish fashion group Mango is set to open its first megastore in Cuba before the end of the year after a recent thaw in the country's diplomatic relations with the United States, a source close to the company said.
Mango's sales grew by 15.3 percent in 2015, the Barcelona-based unlisted company reported in May, driven by a focus on opening megastores internationally. Its megastores range in size from 800 to 3,000 square metres.
The brand, a rival of Spanish Inditex-owned label Zara, opened 63 megastores in 2015 and plans to have opened 45 more before the end of 2016.
The new Cuban store will be in Manzana de Gomez, a shopping centre situated in Havana's historical centre. Mango already operated a smaller franchise in the city, which opened 20 years ago.
Spanish companies from ferry operators to hotels are among foreign players rushing to invest in the Caribbean island following a detente between Havana and Washington in December 2015 after decades of hostility. (Reporting by Catherine Bennett, Editing by Sarah White and Alexandra Hudson)