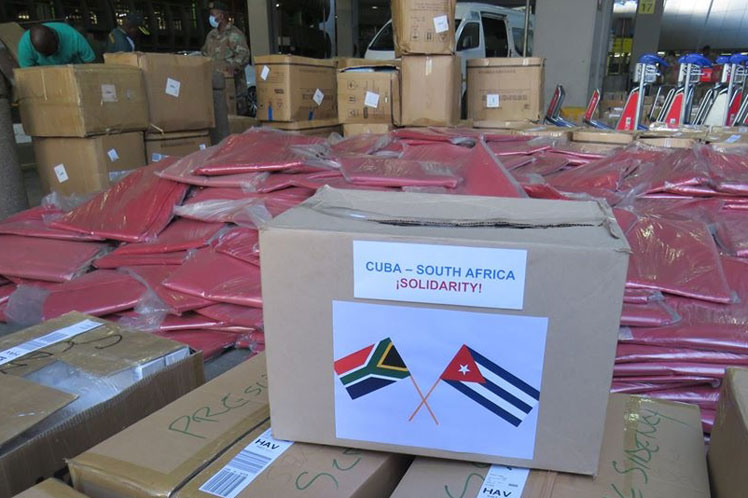 April 24 (Radio Rebelde) The South African government sent to the Cuban people a donation of supplies for the fight against the SARS-Cov-2 coronavirus, as part of the relations of friendship, cooperation and respect that both nations have maintained since May 11, 1994.
The symbolic delivery, made in the South African city of Pretoria, was made by Lieutenant General Lindile Yam, Chief of Staff of the South African National Defense Forces (SANDF), to Rodolfo Benitez, Cuban Ambassador to the African nation, according to Cubaminrex website.
The donation includes protection means and materials and supplies for Cuban health facilities, such as masks, gloves, infrared thermometers and hospital bed covers, among others, Prensa Latina news agency reported.
After highlighting the ties of blood and brotherhood that characterize relations between Cuba and South Africa, General Yam expressed that what they are sending to Cuba is not a donation, but a modest gesture of brotherhood, with which they try to reciprocate which the Caribbean island makes every day by sending doctors to save lives throughout the world.
For his part, Benitez thanked, on behalf of the Cuban people and government, for the valuable gesture, which he described as a palpable demonstration of the special bonds that unite the two countries.

(ACN)