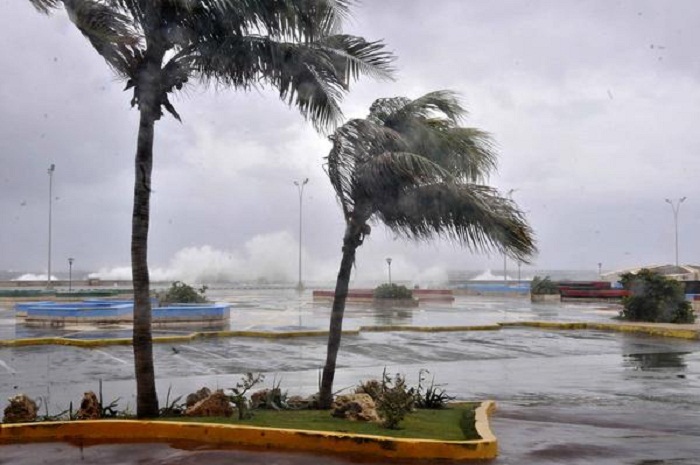 June 1 (Radio Rebelde) The representative of the Organization of Eastern Caribbean States, OECO, Jossette Edward Charlemagne said on Thursday in Havana that the entity that makes up 10 small island states are interested in the Cuban experience in adapting to climate change.
The Directive of the OECO told ACN, that they are willing to put into practice the island's management program in the modification to climate and look for possibilities for Cuba to cooperate with their knowledge.
Edward Charlemagne (St. Lucia) is one of the assistant specialists of UNESCO's International Scientific School that began on Tuesday in the Hotel Nacional and will conclude on Friday.
He referred to the benefits of the implementation of the existing national capacities in Cuba, above all in its structures, among them research centers of the Environmental Agency and the Meteorology Institute.
He expressed his gratitude for Cuba's cooperation in areas like health and agriculture, but, wants to expand to the preservation of the environment for its good practices and valuable information.
Experts from Cuba, Trinidad and Tobago, St. Lucia and Belize participated in discussions related with the capacity of adapting to climate change of the small island States in the Caribbean in Thursday's session of UNESCO's International Scientific School.
The debates were dedicated to South-South cooperation in the region and in particular on the high vulnerability of its marine and costal ecosystems that constitute the basis of its development.
Antigua and Barbuda, Dominique, Grenada, Montserrat, St. Kitts and Nevis, St. Lucia, St. Vincent and the Grenadines, Anguilla, Virgin Islands and Martinique recently incorporated to form part of the OECO, inter-regional cooperation entity constituted in 1981 in Basseterre, capital of St. Kitts and Nevis.
The 5th Summit of the Community of Caribbean States (CARICOM) held in Havana in 2014, agreed to organize courses-workshops on the management of risks of disasters and adaptation to climate change in communities and ecosystems of the Caribbean region and up until last year, three have been held.
By Lino Luben Perez