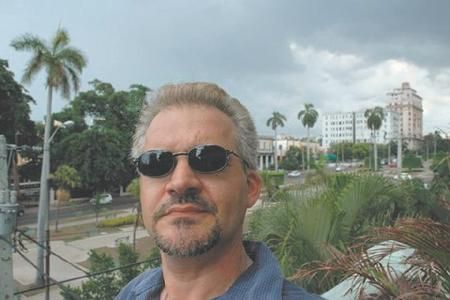 FINDLEY TOWNSHIP – Growing up during the Cold War, when Communism was the national enemy, Philip Harris garnered a view of Cuba, one that many Americans probably shared. That view persisted when he decided to visit the Caribbean nation for the first time in 2002.
"My impression was that we would land there and everybody would have machine guns and it would be this stark police state," he said. "It wasn't true at all."
Sure, there were soldiers at the airports, but none of them carried guns, he said. The same was true for the police on the beat.
"It was a lot different than I expected, and in a good way," said Harris, a Findley Township native living in Sewickley.
Harris said he hopes the perceptions of many other U.S. citizens will change as the two countries start the long process toward opening relations.
President Barack Obama recently announced a policy change in terms of Cuba, allowing easier travel to the island nation – although outright tourism still is banned – and has met with Cuban President Raul Castro. The five-decade freeze on relations has started to thaw.
"It's definitely a positive move for both countries," Harris said. "Just for trade, it's gonna help all the farmers. They're going to be able to trade on a regular basis."
Harris, who has been a professional musician, music producer, journalist and bookstore owner, has advocated for improving relations with Cuba for years. He visited the island nation five times, every year from 2002 through 2006. Some trips were made through legal channels, while others deliberately defied U.S. travel restrictions.
Some of the perceptions U.S. citizens hold of Cuba are true, Harris said, including those of economic hardships – low-paying jobs, little food, a thriving black market – and American cars from the '50s abounding and aging buildings in desperate need of repair.
By JOE PINCHOT, The Herald, Shanon, Pennsylvania
May 2, 2015