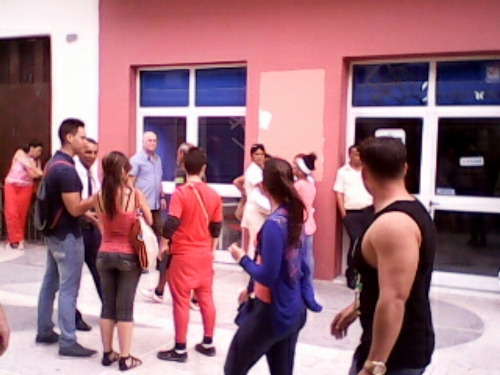 Camagüey, Mar 23.- A new space for Wifi connection was established in the city of Camagüey, in the cafeteria "El Legendario", the first area for wireless navigation in the country that is not located in public squares, hotels or airports.
The project, executed by the Department of Collecting Currency Shops in the province together with the Cuban Telecommunication Company, allows the access to the Internet with greater comfort for users, who can also enjoy gastronomic offers in this place.
The unit is located in the central Maceo Street, between General Gómez and Ignacio Agramonte, very close to the Solidarity square. It can receive about 20 users at a time in the network of networks.
The place has a modern design, in accordance with the preferences of the juvenile public, with allusions to the city´s identity, idea conceived by students of the discipline of Architecture in the "Ignacio Agramonte Loynaz" University of Camagüey.
With the opening of the cafeteria "El Legendario", Camagüey advances in the intention of the Cuban State to contribute to the process of the computerization of society.
For several months, people in Camagüey benefit from the Internet connection services in the Rooster Square, Agramonte Park and Worker´s Square. These possibilities are expected to increase over the present year, even in other municipalities of the province.(Radio Cadena Agramonte)
Radio Cadena Agramonte, March 23, 2016