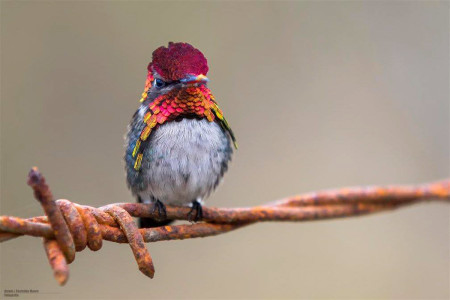 Celebrating the Diversity of the Caribbean
BirdsCaribbean is excited to announce its 21st International Meeting, to be held from 13-17 July 2017 at Topes de Collantes Nature Reserve Park, Cuba. Situated in the Escambray mountain range in south central Cuba, Topes de Collantes peak is the third highest mountain in the reserve rising to 800 meters, and gives its name to the surrounding park and its tourist center. The area offers breathtaking attractions such as caves, rivers, grottos, canyons, waterfalls, and natural pools. The nearest city is Trinidad, a UNESCO World Heritage site famous for being one of the best preserved cities in the Caribbean.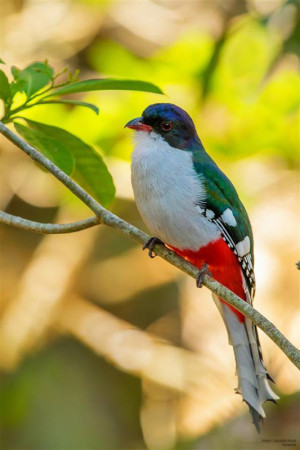 Cuba is an incredibly beautiful country with a rich diversity of birds, biodiversity, stunning landscapes, and cultural treasurers. It is home to 26 endemic bird species, many of which occur in the area, and many endemic mammals, herptiles, invertebrates, and plants. Wildlife enthusiasts will not want to miss this incredible opportunity to couple ecotourism with conservation learning and networking. The Local Organizing Committee will ensure we have a productive and enjoyable meeting as well as memorable tours and social events.
As always, the meeting aims to bring together Caribbean and international wildlife professionals, ornithologists, educators, decision makers, tourism interests, community leaders, students and others to share information and learn about the latest avian research and initiatives to conserve Caribbean birds and their habitats and devise new approaches to conservation. The meeting will feature exciting keynote speakers, symposia and paper sessions as well as training workshops, round-table discussions, and working group meetings that promote applied conservation and collaboration to solve our shared environmental challenges.
The theme of the meeting is "Celebrating the Diversity of the Caribbean." This theme relates not only to the wonderful diversity of avian species found in the region, but also to the diversity of passionate and dedicated scientists and conservationists that work tirelessly to study and protect them. From todies and trogons to parrots, peeps and petrels, there is ample reason why the Caribbean is a biodiversity hotspot. As more and more people appreciate the importance of avifauna and work towards conserving critical habitats, this meeting is a fantastic opportunity to get together and share information and ideas and plan projects.
In addition to the 5 days of the main conference, there will be unforgettable pre- and post-conference workshops and field trips to the best birding sites in Cuba offering the opportunity to see more of Cuba's endemic birds and experience rich culture and the warmth and generosity of the Cuban people. You will definitely want to spend time exploring this spectacular country and should plan some extra time for this. Plan a holiday with your family or friends before or after the meeting!
Mark your calendars for July 13-17 (plus time before and after) and plan to attend the BirdsCaribbean 21st International Meeting!
BirdsCaribbean, August 29, 2016