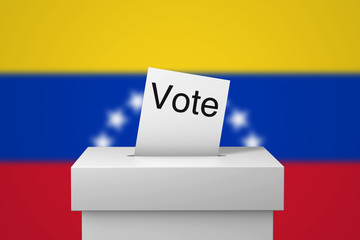 Caracas, Oct 15 (Prensa Latina) As the polling stations begin to close, the regional elections in Venezuela Sunday to pick up the governors of the country"s 23 states went by successfully, the commander in charge of guaranteeing security said.
Some 70 international observers and 1,240 beholders have been overseeing the electoral process and will continue to do so during the vote counting.
The chief of the Strategic Operational Command of the Bolivarian Armed Forces, Remigio Ceballos, reported that voting went by smoothly in the more than 13,000 electoral centers across Venezuela.
'We can say that Operation Republic to safeguard the 2017 regional elections has been a success. The Armed Forces worked jointly with security corps throughout the national territory to guarantee the right to vote of all citizens,' Ceballos stressed.
Over 260,000 members of the Army, national, state and municipal police agents and officers from other security bodies guarded the 13,559 voting centers set up by the National Electoral Council.
'There's been no incident,' President Nicolas Maduro said in public remarks for the television, adding that 'it has been an electoral process in peace, perfect and exemplary.
'At this time, we have the triumph in our hands, the triumph of democracy,' the Head of State stressed, calling the elections a solid step towards consolidating peace.
The National Electoral Council issued a statement that polling stations in which people are lining up to cast their ballots will remain open after closing time so everyone can vote.
Ballot counting will begin tonight right after all voting centers close. The first preliminary results will be reported before midnight.