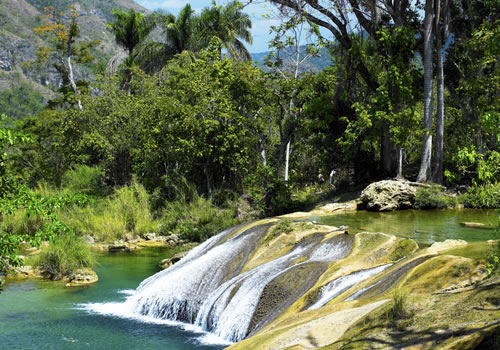 Havana, Jul 7 (Prensa Latina) Planning and management of protected areas is the main issue for discussion at the Ninth Congress on this item, starting today at the Havana´s Convention Center.
The event, running in the framework of the 10th International Convention on Environment and Development, will also deal with the monitoring and management of species, habitats and ecosystems, financial sustainability, and tourism and public use, among other issues.
The Ninth Congress on Protected Areas will include four keynote speeches, in which the strengthening of protected areas systems in Latin America, as well as biological invasions and its impact on island countries, will be analyzed.
With the participation of more than 100 delegates from 20 countries, the meeting will be used as a platform for Cuba to present its working experiences in 211 protected areas of the island.
Among participants are Ernesto Enkerling, president of the World Commission on Protected Areas; and Pedro Gamboa, coordinator of the Latin American Network of Protected Areas at FAO.
The 10th International Convention on Environment and Development began yesterday in the Havana´s Conference Center, and will run until July 10 with six congresses, three symposia and four colloquiums.
According to organizers, the main motto of the event "For a new fairer, more solidarity, equitable and sustainable model of development" appeals to the need to build better societies to an international order, based on respect for the rights of everyone.
The convention also calls to ensure sustainable development of nations, especially those of the South, and put the progress of science and technology at the service of saving the planet and human dignity.
sc/iff/ucl/nvo