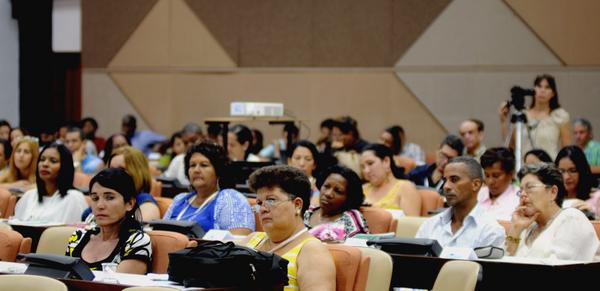 HAVANA, Cuba, Apr 12 (acn) Scientific collaboration, trade and sustainable prosperity in Cuba were among the topics discussed at the first scientific-academic meeting between the Institute of Plant Health Research (INISAV by its Spanish acronym) and the universities of Havana and Florida.
The exchange took place in the context of the 8th International Scientific Seminar on Plant Health, in which the experts also analyzed the possibilities of exporting fruits and vegetables from Cuba to the United States.
In that sense, Dr. Betsy Anaya, a researcher at the Center for the Study of the Cuban Economy at the University of Havana, said that in order to achieve the above, it is necessary to eliminate the economic, commercial and financial blockade imposed by US to Cuba for more than 50 years.