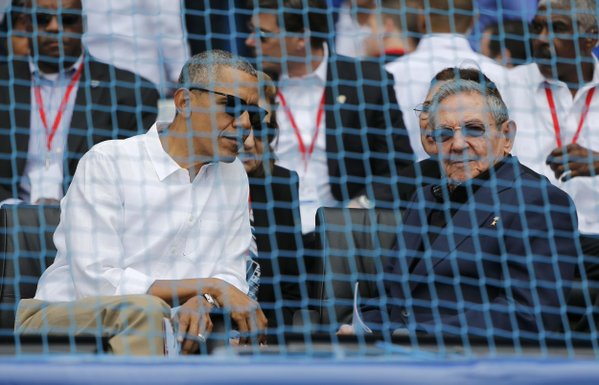 Havana, Mar 22.- Cuban President Raul Castro and his US counterpart Barack Obama, are attending to Havana"s Latin American Stadium to watch the match between the Cuban national team and the Major League Baseball representative TAMPA BAY RAYS.
The match is on the program of the historical visit by Obama and his family to Cuba, the first by a US President since 1928, when Calvin Coolidge visited the island.
The fact is inserted in the efforts started on December 17, 2004, when Obama and Castro announced the process for normalization of diplomatic relations.
The sportsmeet will put opposite to opposite for the first time since 1999, when the Orioles of Baltimore played in the same stage.(Prensa Latina)