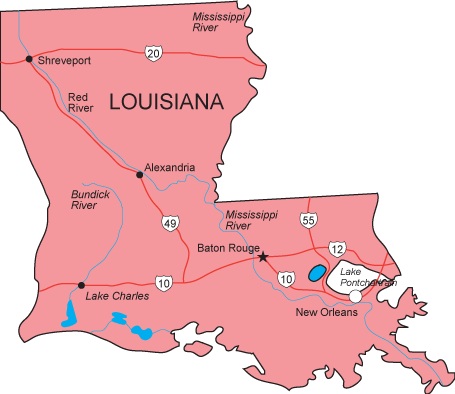 In the wake of the recent trade mission to Cuba by Louisiana representatives, the Port of South Louisiana will sign a memorandum of understanding with the National Port Administration of Cuba in October to exchange ideas, knowledge and data with each other in the hopes of promoting trade between Louisiana and Cuba.
"I believe it is in our mutual interest to establish an alliance of cooperation so we can facilitate international trade by promoting the all-water route through the Port of South Louisiana and the ports of Cuba," Paul Aucoin, executive director of the Port of South Louisiana, says in a news release.
Aucoin joined Louisiana Commissioner of Agriculture Mike Strain, three Port Commission members and more than 80 representatives from export facilities, rice farmers and Louisiana Economic Development, among other agencies, for a week-long tour of Cuba earlier in July. The tour included the new Port of Mariel, a state-of-the-art container port in the western part of Cuba, a news release says. Cuban officials also offered pointers to Louisiana officials about building a container facility within the Port of South Louisiana.
In the release, Strain says Louisiana could receive between a $300 million to $400 million boost in trade within just a few years by trading with Cuba.
"It would make perfect sense for Louisiana to expand commerce with one of its closest neighbors and historic trading partners, a relationship that was thriving prior to the trade embargo," the release says.
Daily Report Staff, Business Report
July 25, 2016