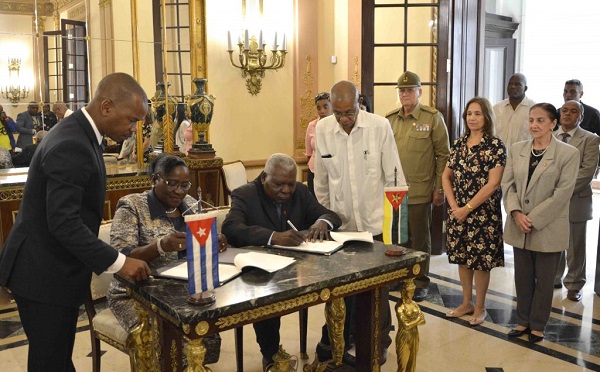 Feb 5 (Radio Rebelde) The President of the Cuban National Assembly of the People Power, Esteban Lazo Hernandez and his counterpart from Mozambique Verónica Nataniel Macamo Dlovo signed on Monday in Havana a cooperation agreement with the objective of promoting an exchange between both legislative bodies.

Both leaders signed the agreement at the Capitol building in Havana promoting relations between parliamentarian friendship groups, the development of human resources; and the agreement of positions in issues of mutual interests in the framework of international and regional parliamentary organizations, among other issues.

The Presidents of both National Assemblies coincided that the protocol, with a validity period of five years, will contribute in strengthening knowledge and the approximation between the peoples of Mozambique and Cuba.

Both leaders stressed the excellent state of bilateral relations and the interests in continuing strengthening the ties.

The Mozambique Parliamentary leader extended the country's solidarity with the Cuban people after the tornado hit Havana last January 27th and caused human and material losses; in this sense the African leader expressed confidence that unity and determination characterized of the Cuban people will move forward always accompanied by its maximum leaders.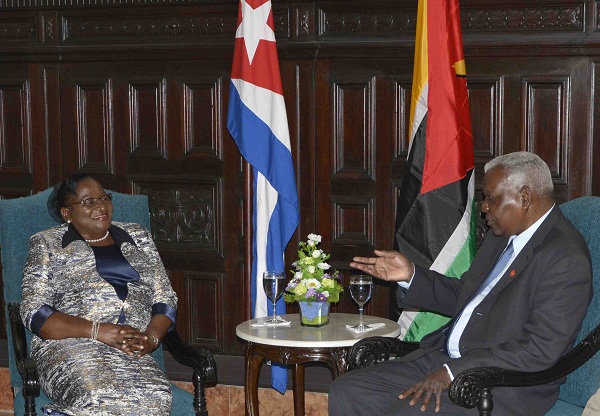 Lazo Hernandez highlighted the expressions of support received and assured that the country's leadership will offer special attention to the recovery of the affected areas caused by the natural disaster.

He gave an explanation that the Cuban people will go to the polls next February 24th to ratify the new Constitution approved by the deputies last December, after a popular consultation with the participation of over 8 million people.

Veronica Nataniel macamo Dlovo thanked the years of help offered by the Cuban people and government and assured that Cuba can always count with the support of the African nation in causes like the fight against the unjust economic, commercial and financial blockade imposed by the United States against the Caribbean country.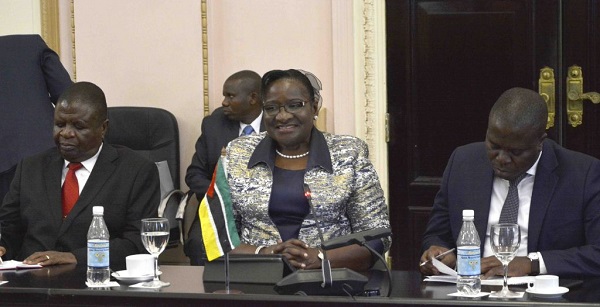 Also present during the talks were the Vice President of the Cuban National Assembly and President of the International Relations Commission respectively, Ana Maria Mari Machado and Yolanda Ferrer Gomez; the President of the Cuba-Mozambique Friendship Parliamentary Group, Division General Jose Antonio Carrillo Gomez and member of the Cuban legislature Yuniel Flores Aguiar.

The Mozambique delegation included representatives of political parties like the Liberation Front of Mozambique, National Resistance and Democratic Movement, among others.

The delegation from Mozambique placed a floral wreath before Cuba's National Hero Jose Marti this morning. They are scheduled to pay tribute to leaders of that African nation, Samora Machel and Eduardo Mondlane at the African Forefathers Park, visit the Genetic Engineering and Biotechnology Center and the Latin American School of Medicine where they will exchange with students from Mozambique studying on the island.

By Aymara Massiel Matos Gil