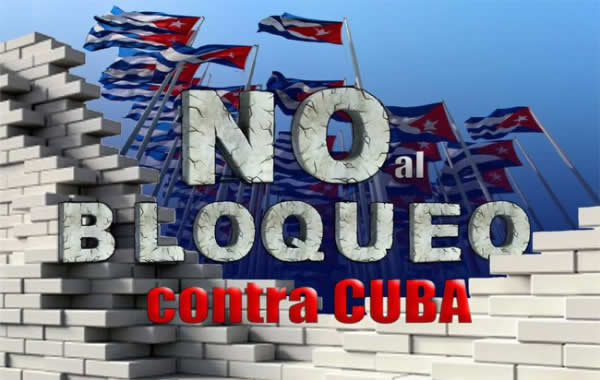 Madrid, Jun 10.- The Parliament of the Spanish region of Andalusia requested the United States government Thursday the ceasing of the blockade imposed against Cuba for more than half a century, in conformity with the clamor of the international community.
In an Institutional Declaration, the autonomous legislative institution of Andalusia remembered the support received by the island before the General Assembly of the United Nations, where 191 of its 193 member countries demanded the White House the end of that economic, commercial and financial blockade in 2015.
This is an overwhelming expression that all the governments and peoples of the world request, that the blockade has to be lfited, and Andalusia wants to show this way its commitment and proximity for the fraternal links with the Cuban people, underlined the text, approved unanimously.
Also, the text celebrated the reestablishment of relationships diplomats between Washington and Havana, crystallized with the recent visit Barack Obama to the Caribbean nation.
In their resolution, the Andalusian legislative considered that these advances in the international environment should have as a corollary point the ceasing on the part of the North American Congress of such an unilateral policy, in consonance with the mentioned resolution approved by the UN.
The Andalusian Declaration, is the fourth declaration approved by a Spanish autonomous parliament in favor of the rising of the system of sanctions that United States applies on Cuba, after those endorsed by those of Galicia, The Basque Country and Canary Islands, also unanimously of their members.
Recently, also, the city councils of Seville, Sanlúcar of Barrameda and Málaga, all in the Andalusian region, the Town council of Great Canaria and the Galician governement of Oleiros, Cangas and Narón, pronounced against the US blockade.(Prensa Latina)
Radio Cadena Agramonte, June 10, 2016