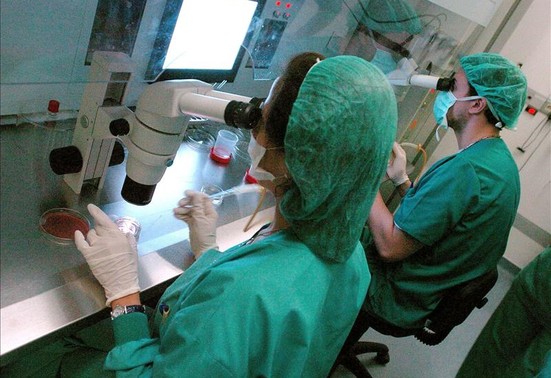 Havana, May 9.- A new drug for the treatment of hawthorn cerebellar ataxia type II will be shortly released in Cuba, after completing a clinical trial to demonstrate its efficacy, the newspaper Granma reported today.
The drug named NeuroEpo, is a erythropoietin nasal drop and was developed by the Center of Molecular Immunology (CIM, in Spanish) and the Center for Research and Rehabilitation of Hereditary Ataxias.
The news article also reported on the other drugs that the company, which exports products to 30 countries, will soon place on the market, such as a drug to fight Parkinson's and dementia and one to treat multiple sclerosis, which are also undergoing clinical trials.
The CIM has obtained the registration needed for the nimotuzumab monoclonal antibody, which is used in the treatment of neoplasia in the pancreas.
According to the source, the drug had already been used for the treatment of tumors of in head and neck, brain and esophagus.
The article points out that the CIM is running 35 clinical trials in Cuba and 15 more in nations such as Japan, South Korea, India, Germany, United Kingdom, Indonesia, Brazil, Argentina, Singapore, Mexico, Spain, China, Uruguay, the Philippines and Poland.(Prensa Latina)
Radio Cadena Agramonte, May 9, 2016