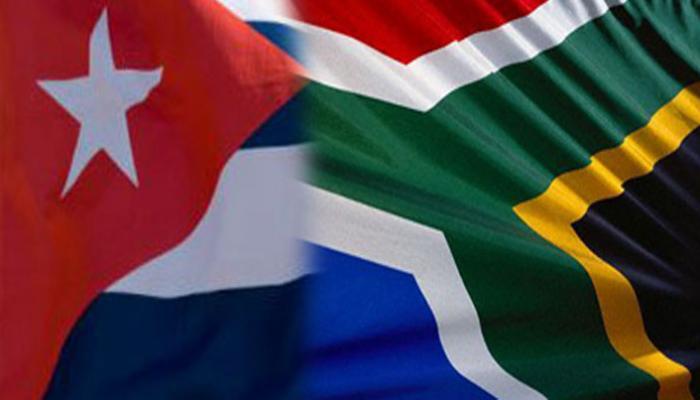 March 14 (Radio Rebelde) Cuba's ambassador to South Africa, Rodolfo Benitez announced on Tuesday in Havana that the two countries are developing new cooperation projects in different sectors of the economy and services.
In statements to Prensa Latina News Agency, Benitez said that the final agreements are at its final stage aimed at increasing cooperation in the fields of sports and information and communication technologies.
According to the Cuban diplomat, the document includes exchanges of trainers, formation of South African youths in the specialized Cuban institutions and joint training, among other aspects.
Regarding education, he informed that contacts continue in establishing joint working programs with the directive of the main South African universities, among them Johannesburg, Wits and Unisa.
Memorandum of understands are still being discussed and to be signed and the materialization of student and professor exchanges, adding to specialized and distant education.
Another important aspect in the joint work is to promote trade and investment between Cuba and South Africa, which are not at the same level with the excellent political relations between both countries, whose ties dates back to 1960.
Benitez recalled that President Cyril Ramaphosa ordered to adopt measures aimed at advancing trade with Cuba. A delegation will be send to the island headed by the South African Deputy Minister of Foreign Trade and Investment.
He highlighted the existing potential like the interest in Cuban biotechnological products like Heberprot, to treat diabetic feet ulcers, medication against malaria and vaccines against cancer.
The Cuban ambassador said that he expects to concrete commercial projects in the mining sector and among the Radio and Television Institute and the important South African Broadcasting Company.
He is also expected to participate in commemorative activities for the centennial of Nelson Mandela and organize the first encounter of South African graduates from Cuba this year.
Cuba and South Africa maintains close friendship and cooperation ties that dates back from the struggle against apartheid and is demonstrated by the hundreds of Cuban specialists that offer their assistance in the fields of health, defense, construction and sports.