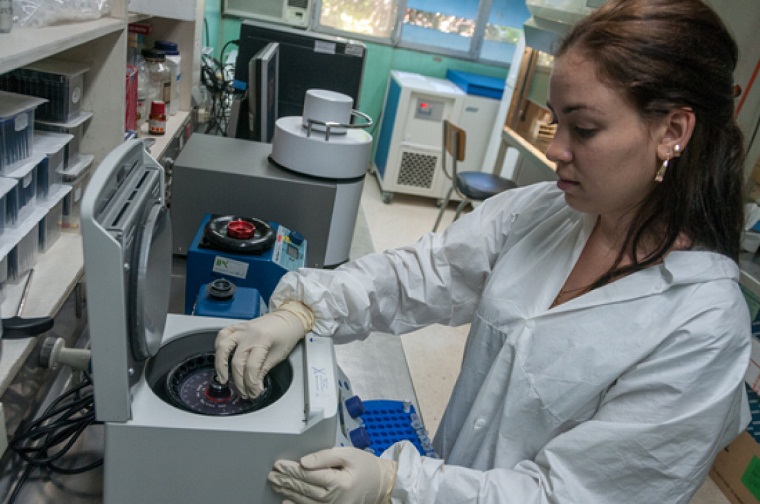 Dec 28 (Radio Rebelde) Cuba has 86,426 people dedicated to Science, Technology and Innovation (STI) activities, announced Elba Rosa Pérez Montoya, Minister of CITMA.

The majority of them, 53 percent, are women, said the Minister on TV.

She added that the indicator evidences the level of integration of them to that system as a whole, which includes universities and academics in order to contribute to the socio-economic development of the nation. 

About 58,000 are researchers, mostly also women, who help promote national policy, which is personally dealt with by Miguel Díaz-Canel, President of the Councils of State and Ministers. 

She explained that there are 220 CTI entities and 33 National Programs that work with strategic sectors such as food production, electric energy, agro-sugar, and tourism and information technology, among others.

However, she advocated attracting young people to rejuvenate the sector and achieve greater stability and permanence of staff, as well as to train a higher number of scientific leaders and create the conditions to accelerate the achievement of scientific degrees and higher teaching categories.

An essential objective is to obtain greater results and put them into practice, in which innovation is decisive, said Pérez Montoya, citing the importance of its impact on the Gross Domestic Product. 

Doctor of Medicine Luis Velázquez Pérez, specialist of II Degree in Physiology and president of the Academy of Sciences of Cuba (ACC), referred to the institutional character of his institution and its role in the rise of society and the economy from the new strategies.

He pointed out the need to teach scientific subjects from an early age, in coordination with the Ministries of Education and Higher Education, in order to improve the preparation of professionals, technologists and doctors. 

José Ramón Saborido Loidi, Minister of Higher Education, said that 49 percent of the results of scientific research come from universities in basic areas such as Education, Medical and Social Sciences.

Our centers of higher studies have a model that characterizes the training of young people in a comprehensive, scientific, technological, and innovative and developer, although some advance more than others, he said.

Even so, we propose to increase doctoral training, expand its information, with the inclusion of new university curricula and encourage young people who at age 30 can be graduates, linked to production and services.