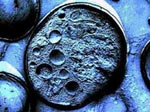 Havana, Cuba, Sep 8.- A total of 6 thousand 195 patients were treated in Cuba with stem cells in the first half of 2014, while the medical procedure has been expanded to 14 provinces since it was first administered here in 2004.
Doctor Porfirio Hernandez, vice-director of the Hematology and Immunology Institute, told Granma newspaper that the cellular treatment is promising particularly for patients with serious artery condition in lower limbs since it avoids amputation between 58 and 80 percent of them.
Promising results have been reported in other conditions, such as bone fractures, degenerative knee malfunctions, spinal cord problems, neurological conditions linked to strokes, among many others, the doctor said.
Cellular therapy is considered one of the major medical advancements over the past years bearing in mind its favorable prospects for people suffering from chronic diseases, who do not respond to conventional treatment.(acn).