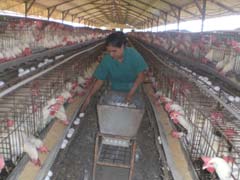 Camagüey, July 15. – Poultry breeders completed the installation of new hatcheries at the Jesús Menéndez farm in the municipality of Florida, some 46 km northwest of Camagüey on the way to Havana. This will make possible to achieve greater efficiency in the reproduction of breeds for the poultry farming in the private sector.These four Chinese-built machines have a capacity to hatch 80,000 eggs each month which will ensure the delivery of sufficient broodstock, belonging to Campero and Criolla breeds. A few days after hatching, the little chickens are sold to breeders.
The contribution of those who work at the brooding plant in Florida – who boast more than 40 years of experience-, has been crucial in renovating this farm and installing the new technology.
Once the start-up tests of this modern egg hatchery plants are performed on the following days, everything will be ready to initiate the reproduction process in Camagüey, a province that has been deemed a national reference.
Aside from this, we should mention the renovation and modernization of the poultry slaughterhouse, which is located at the road that circumvents the city of Camagüey. All this has brought about the mounting of a new boiler, electrification of its system and automation of its production process.
Each year the poultry sector in Camagüey province provides some 60 million eggs. (Raysa Mestril Gutiérrez/Radio Cadena Agramonte).