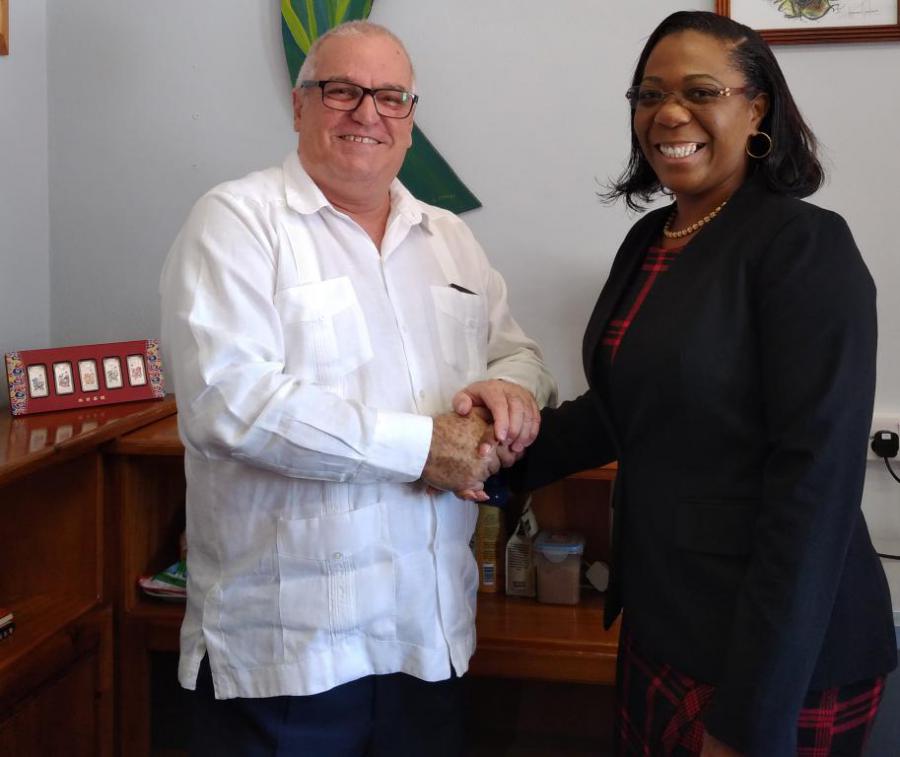 Jan 30 (Radio Rebelde) Dr. Adis King, Minister of Youth Development and Empowerment, Youth at Risk, Gender Affairs, Senior´s Security, and Dominicans with Disabilities of the Commonwealth of Dominica, received Cuban Ambassador Ulises Arranz Fernandez.
According to Cubaminrex website, King recalled with pleasure her years of study in Cuba, where she became a doctor and had words of praise for the Cuban people and government.
The meeting served to carry out an exchange of information on cooperation projects that can be developed with the goal of increasing the existing bilateral relations between the two countries.
Cuba and Dominica maintain collaborative relationships in various common areas which include the presence of 47 Cuban health cooperators in that nation where they have conducted more than 28,000 consultations.
The Commonwealth of Dominica is an island which is part of the Lesser Antilles, in the Caribbean Sea, with a population of just over 73,000 inhabitants in an area of 751 square kilometers.