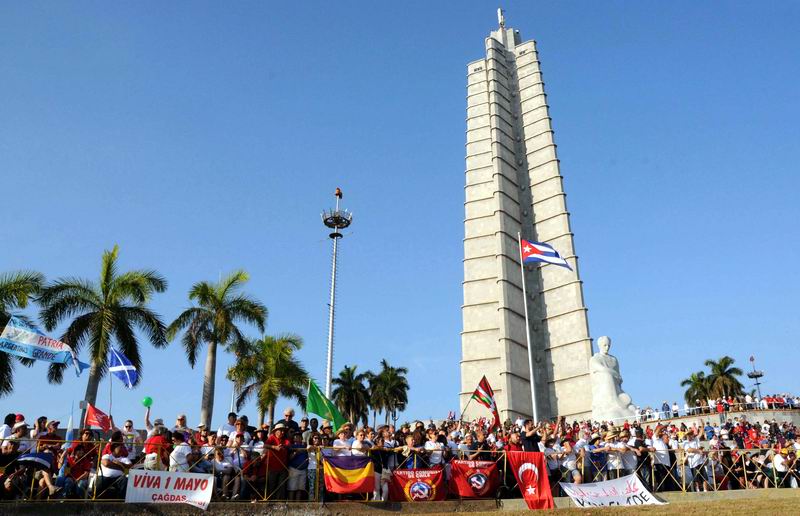 April 30 (Radio Rebelde) The dawn of the upcoming Tuesday, May 1st will be featured by the typical image of the historical Revolution square, one of all the Cubans. However, Cuba and its certainty about the principles on sovereignty and self-determination will keep being a proper guide for its people and it will also welcome other friends of the world.
There will be some of them who will be arriving for the first time and there will be others who will repeat that experience because Cuba keeps calling the nations of Latin America at a decisive hour.
Each May Day, there are some hundreds of friends from some nations travelling to Cuba to participate in the festivities for the International Workers day which is an event that keeps its essence by being committed with the popular unity.
There are some of them who are travelling invited by different organizations of solidarity and other ones who were representing organizations and unions. However, there have been many of them who have been coming by themselves to accompany the Cuban people in the most massive of their parades.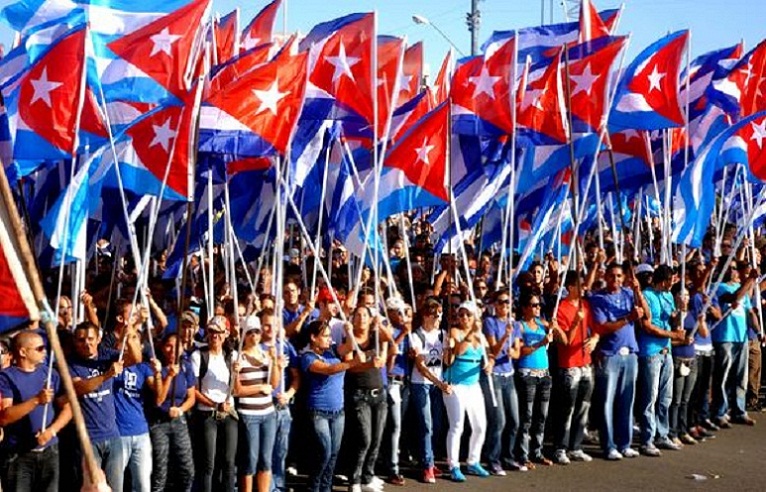 The celebration will be carried out as part of a situation in which the Latin American region experiences a political scenery featured by a right-wing counter offensive and the transnational capital. This will be an occasion to reject the maneuvers aimed at destabilizing the left-wing and progressive governments in their terms, particularly to express the support to the Bolivarian Revolution.
The next May Day will be another demonstration of the local solidarity with the peoples of Latin America and the world which are decided to reach an inclusive social justice in their fight for the unity and peace.
At the local Revolution square, all the people, young people, students, workers and soldiers will be represented. The image of a nation that does not stop its course will be there, as well as the pedagogical schools, the sports and art ones, the military ones and the universities to show the world the youth´s strength as it is not the relay, it is the continuity of a process that could be always perfected.
In the parade, Cuba will erect its best monument to Fidel Castro which means the commitment with the essence of the concept that he defined 18 years ago in that same square where he set up the principles which support the Cuban Revolution.

By Angélica Paredes López