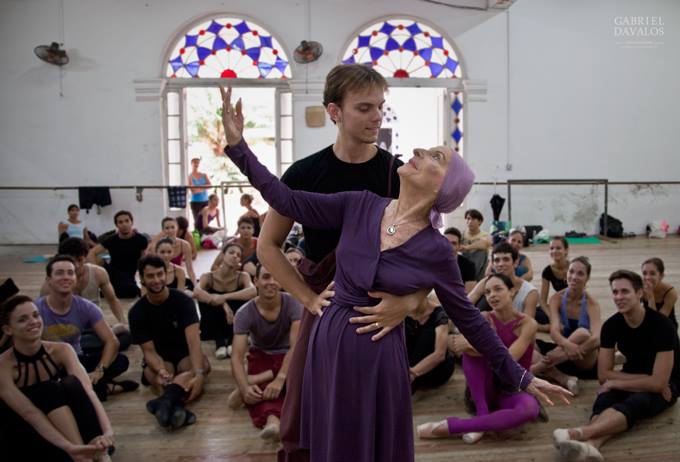 Oct 16 (Radio Rebelde) Havana.– The Cuban Fund for Cultural Assets (FCBC) is currently promoting the Matria photographic exhibition by the renowned Cuban artist Gabriel Davalos, which unites image and dance as protagonists in honor of the prima ballerina assoluta, Alicia Alonso.
'The exhibition will pay tribute to the outstanding figure of world dance in the year of her centenary, whose legacy made ballet a language available to Cubans,' expressed Davalos, whose work appears in numerous exhibitions in Colombia, Australia, Italy and the Netherlands.
The project, dedicated to the National Culture's Day and the 42nd anniversary of the FCBC, will begin a journey that includes several provinces of the country, including Matanzas, Cienfuegos, Camagüey and Santiago de Cuba.
The initiative is accompanied by the luxury catalog that brings together the most representative snapshots of Davalos in his first ten years of work, which will be completed in December 2020, the date agreed for its official launch.
The artistic concept of Matria stands out, which leads to the most intimate, endearing land, woman and mother; to that place that remains intact and to which we will always have to return when looking for the essential.