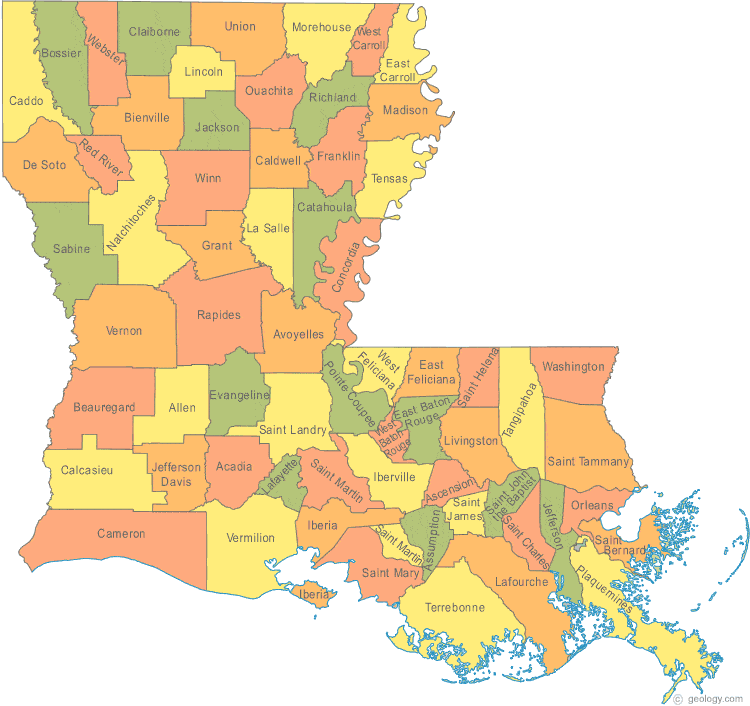 WASHINGTON – Engage Cuba, the leading coalition of private businesses and organizations working to end the travel and trade embargo on Cuba, launched its Louisiana State Council today. The council is made up of prominent agricultural, port, community, and business leaders who are calling for an end to the trade embargo with Cuba in order to benefit Louisiana's interests and support the Cuban people.
Louisiana is home to five of the top 15 ports in the United States, which support 1 in 5 jobs in the state. Lifting the Cuban embargo could allow Louisiana's agricultural and trade businesses to reach 11 million potential new buyers in Cuba, a country that imports 80 percent of its food.
The Louisiana State Council will join other state councils that have formed in Tennessee and Ohio. This network of state councils will mobilize grassroots support for lifting the Cuban embargo. The Louisiana State Council is being launched in partnership with the US Agriculture Coalition for Cuba, American Society of Travel Agents, and USA Rice.
"Our Louisiana State Council is another example of the momentum in support of lifting the Cuban embargo and opening travel with one of our closest neighbors," said James Williams, President of Engage Cuba. "Louisiana and Cuba have a long history of doing business, and lifting the Cuban embargo would only open up opportunities for Louisiana's economy – from ports to farms – in order to support the Cuban people. It's time to end 50 years of failed, isolationist policies towards Cuba."
"The Ports Association of Louisiana is proud to join Engage Cuba's newly launched Louisiana State Council," says Joe Accardo, Executive Director of Ports Association of Louisiana. "Lifting the embargo and allowing for more trade between our countries would directly benefit Louisiana's ports and our economy, bringing more goods through our ports and supporting Louisiana's jobs."
The Engage Cuba Louisiana State Council is made up of leaders across industries and localities in Louisiana. The full list includes:
·         Joe Accardo, Executive Director, Ports Association of Louisiana
·         Paul Aucoin, Executive Director, Port of South Louisiana
·         Kevin Berken, Rice Farmer, Southern Louisiana
·         Ken Bickford, President, Roseline Development
·         Joe Morris Doss, President, At The Threshold Ltd
·         Dr. Pierre Buekens, M.D., Dean, Tulane School of Public Health
·         Ken Duncan, General Counsel & Director, At The Threshold Ltd; Principal, Duncan & Associates; Former Louisiana State Treasurer
·         Alina Fernandez, President, Cuba Travel-USA
·         Michael Fruge, Rice Farmer, Central Louisiana Rice Growers Association
·         Dr. Annie Gibson, Administrative Assistant Professor, Center for Global Education, Tulane University
·         Romi Gonzalez, Chairman, International Cuba Society; Attorney, Branden Gonzales & Associates
·         John Haffner, President, Cuba Trade and Travel
·         Jay Hakes, Former Administrator, U.S. Energy Information Administration
·         Sergio Girau, Vice President and Principal Engineer, Linfield, Hunter & Junius, Inc.
·         Randy K. Haynie, President, Haynie & Associates
·         Jonathan Hobbs, Rice Export Logistics, The Russell Marine Group
·         Pres Kabacoff, Chief Executive Officer, HRI Properties
·         Dominik Knoll, Chief Executive Officer, World Trade Center of New Orleans
·         Dr. Ana López, Director, Cuban and Caribbean Studies Institute, Tulane University
·         Cesar Martino, Director, International Cuba Society; Owner, Vega Group
·         Saul Reinaldo Newsome, Esq., Associate, Breazeale Sachse & Wilson, LLP
·         Michael J. Olivier, Chief Executive Officer, Louisiana Committee of 100 for Economic Development, Inc.
·         John Owen, Rice Farmer, Northeast Louisiana Rice Growers Association
·         Bill Rase, Executive Director, Port of Lake Charles
·         Dr. Mike Strain, Commissioner, Louisiana Department of Agriculture and Forestry
·         John Suarez, Financial Advisor, Merrill Lynch Wealth Management
·         Robert Trahan, Rice Miller, Falcon Rice Mill
·         Robert Verchick, Environmental Law Chair, Loyola University New Orleans
·         James Warshaw, Rice Miller, Farmers Rice Milling Co.
·         Dr. Aaron H. Wolfson, M.D., Clinical Psychologist, Jefferson Neurobehavioral Group
·         Lenny Wormser, Senior Managing Director, Latter & Blum