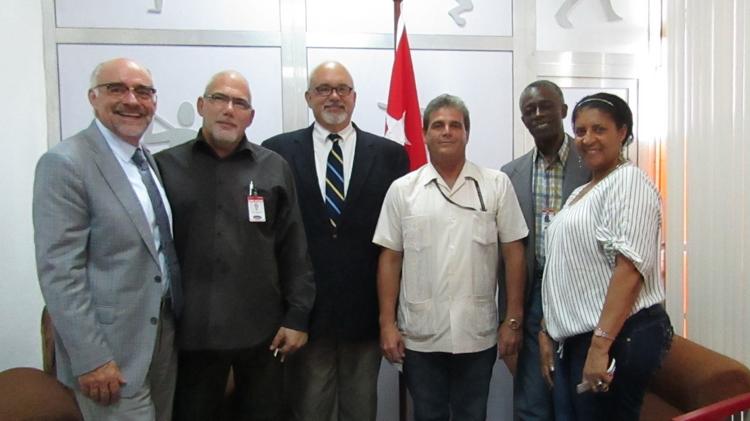 Logan University is teaming up with the Cuba's Institute of Sports Medicine to create a chiropractic and sports medicine partnership.
The agreement between Chesterfield-based Logan and the Institute of Sports Medicine, which is the health care provider for elite athletes in Cuba, includes faculty exchanges between the two institutions, collaborative educational programs and chiropractic care for the Institute's athletes and staff. Ultimately, the program is expected to expand to include chiropractic care for private Cuban citizens.
Clay McDonald, president of Logan, announced the partnership Tuesday, following on the heels of a trip to formalize the arrangement.
"The prospect of working closely with one of the world's most highly regarded sports institutes and bringing chiropractic care to Cuba's elite athletes and ultimately to their public is an incredible opportunity for both of our students and faculty," McDonald said in a statement.
Initially, the new partnership will include the translation into Spanish of Logan's online master's degree program in sports science and rehabilitation and incorporating some of the Institute's clinicians into the program as instructors. Starting in spring 2017, the two institutions will put into place exchange programs for faculty staff and students, and Logan will participate in the Congress of Sports to be held in Cuba in November 2017.
Dr. Jorge Pavel Pino Rivera, director of the Institute, and other officials from Cuba are expected to visit Logan's campus this fall to explore additional opportunities.
Logan University offers a Doctor of Chiropractic degree as well as bachelor's and advanced degree programs online and through its Chesterfield campus.
Source: St. Louis Business Journal, Angela Mueller