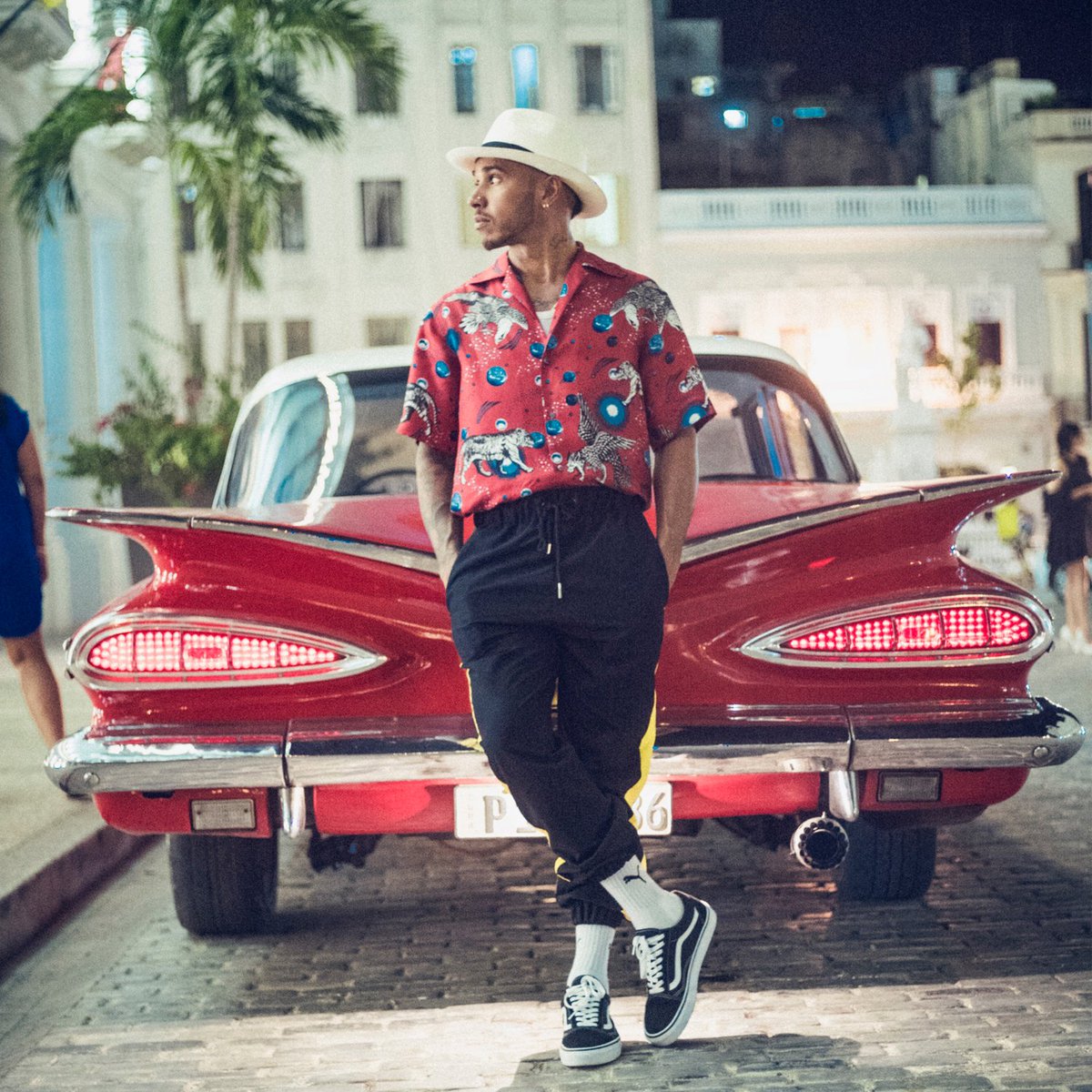 Three-time Formula One world champion Lewis Hamilton is used to driving some of the most jaw-dropping, cutting-edge vehicles in the automotive industry, from his W08 EQ Power+ single-seater to his custom Pagani Zonda 760 LH. But even Hamilton doesn't drive anything as cool as the cars that he recently got to check out in Cuba.
The 32-year-old Mercedes-AMG Petronas driver posted a picture Tuesday, revealing that, while on the Caribbean island, he got an up-close look at Cuba's legendary car culture. The picture shows Hamilton standing in front of what looks like a 1959 or 1960 Chevrolet Impala, but likely is very different than an Impala underneath its skin.
Havana's car scene is famed throughout the world, as the city is full of American models from the 1950s, many of which have been MacGyver-ed to extend their lives. Cubans haven't been able to import cars, or parts, since the early 1960s, so motorists have been forced to find creative ways to keep their classics running.
Hamilton was in Havana as a Unicef ambassador, visiting various youth development programs throughout the city. While in the nation's capital, though, in addition to seeing its cars and humanitarian efforts, the Brit experienced various aspects of Cuba's culture.
F1 returns from summer break Sunday with the Belgian Grand Prix, so Hamilton's Unicef trip essentially marked the end of his vacation. It seemingly was calmer than the way he prepared for the British Grand Prix, but considering he won that race, maybe he spent extra time dancing to stay energized.
See video here.
Pat McAssey, NESN
August 22, 2017