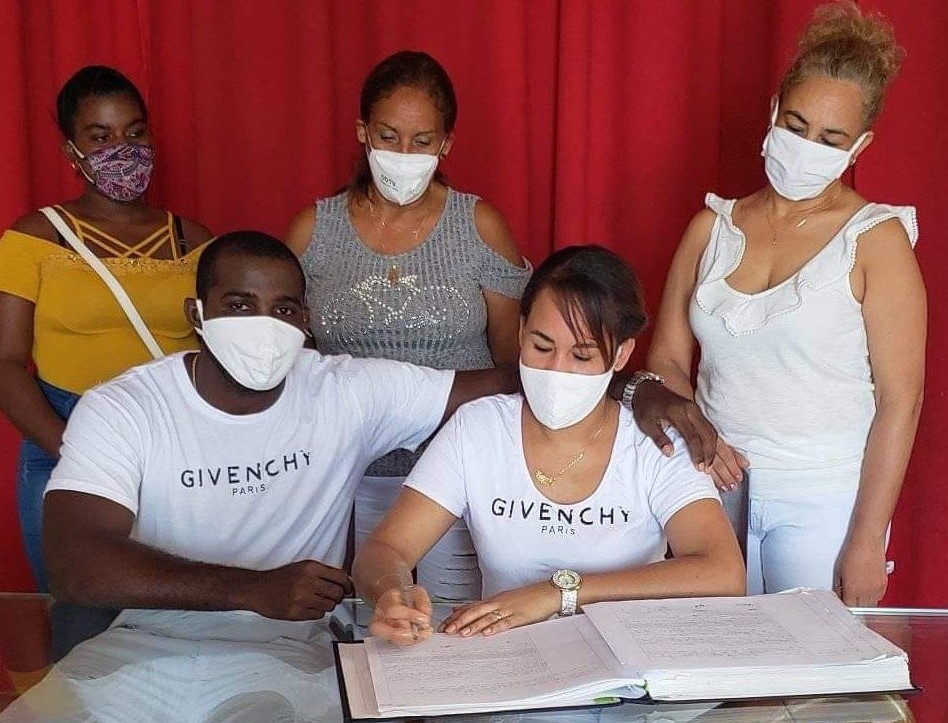 August 28 (Radio Rebelde) There have been many dreams, goals, travels, meetings, kisses and hugs that the Covid-19 has postponed.
The world Judo runner-up from Baku 2018, Iván Silva Morales, used to be waiting for the Olympic Games to be held in Tokyo. The medal achieved in the 90 kg would have been the best gift for his wife Anaicha Álvarez.
"After many years, we had our long time ago planed-wedding. We wanted it happened after the long awaited medal in Tokyo, and after the cancelation of the Olympic Games, we could not wait longer. It is something that we desired a lot, so we married as soon as the first phase after the Pandemic period concluded."
Life has imposed huge challenges on Iván Silva, and he has succeeded in the majority of times, along with the same mastery he solves his bouts on the Judo mat. The current Pandemic situation forces them to dress in white in a different and unexpected way.
"We did not make a party due to the measures we all have to comply; we only went to the wedding ceremony, and that is to say, the sister-in-law, the mother-in-law and the witnesses. It is a difficult decision that is a lifetime one, but I was sure what I wanted it."
"I met her in 2014 thanks to my teammate of the national team named, Andy Granda, who is her cousin."
Being the wife of a sportsman is always complicated. The psych pedagogic, Anaicha Álvaréz, knows the sacrify behind each medal achieved by Iván in Judo.
"We had never passed so much time together in five years of a relationship. Iván Silva watches lots of soccer at home, practices lots of Judo, runs every morning, and he has learned a bit more on the household chores."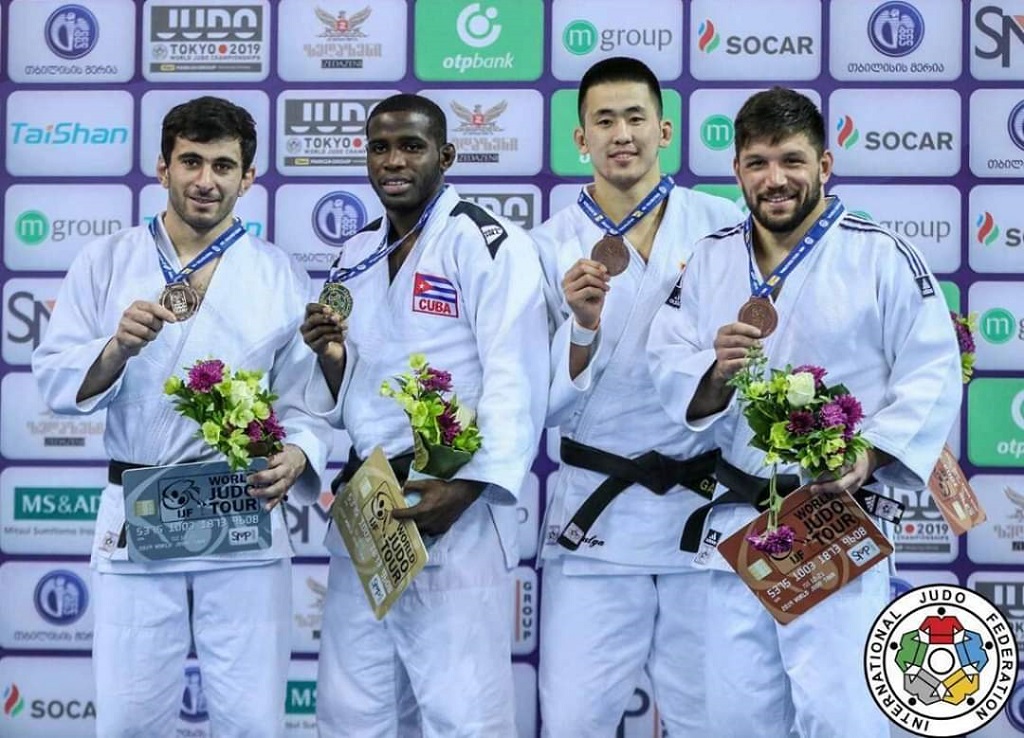 In the summer of 2019 and even a few hours before departing to Lima that was the venue of the Pan-American Games, Iván Silva´s father passed away. However, he won his gold medal, and his grandmother died in all these months of social lockdown.
"These months have been a bit difficult as we had clear goals, and they have been disrupted by the Covi-19. I have taking advantage of the time with the family, given we never have that time, and unfortunately, my grandmother passed away in that period."
"Although he has been around five months absent from Judo mats, Iván Silva knows that he cannot overlook his weight."
"It is a theme highly complicated to us. I´m taking advantage of this time, and I am eating things that I am not commonly eating some things, although he would have to lose a bit of weight later. I´ve followed the plans the professor, Julio Alderete, has sent me and I have kept training, but less intense that we do it at the local Cerro Pelado high sports performance center."
Iván Silva is from Colón municipality in Matanzas province, and he does not give up to his dream in terms of a final stage of an Olympic Games.
Actually, he is rated second in the world Judo ranking of the 90kg that is a division led by the Spanish of Georgian origin named, Nikoloz Sherazadishvili, who has been his main rival in that last years.
"Since the beginning of the Olympic cycle, my goal and the goal of my teammates have been to try hard achieving a medal in Tokyo. So, I send my greetings to all the Cubans and to all the Judo followers."
By Guillermo Rodríguez Hidalgo Gato