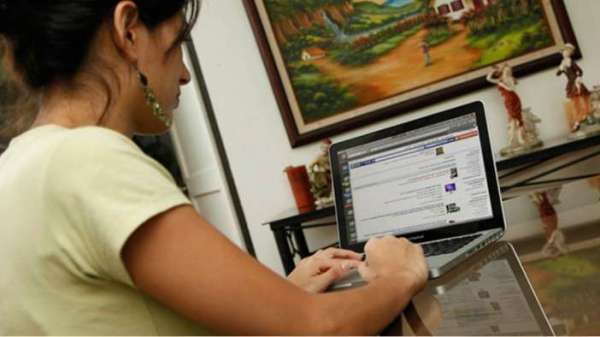 Havana, Cuba, Mar 22.- The project of connectivity from the houses with broadband in two districts of Old Havana yielded satisfactory results, affirmed Tania Velázquez, director of the ETECSA Commercial and Marketing Central Direction.
Velázquez told the press that the trial reached two thousand customers of basic telephony and state users using the Nauta platform and ADSL technology.
The process of installing the modems and activating the accounts for the clients under trial was free, she asserted, but new beneficiaries will have to pay 19 CUC for the equipment and 10 others for the installation works.
According to the results of the study, 94% of respondents are satisfied with the service and recommend designing other more affordable commercial offers; extend it to other territories and access to modems with wireless functionality.
The price of services, she added, will range between 15 and 70 CUC the package of 30 hours in accordance with the contracted transmission speed.
According to Velázquez, ETECSA is in the contracting phase of the clients involved in the trial, and it is projected, after culmination of this stage, the gradual commercialization to other areas of the country this year. (acn)