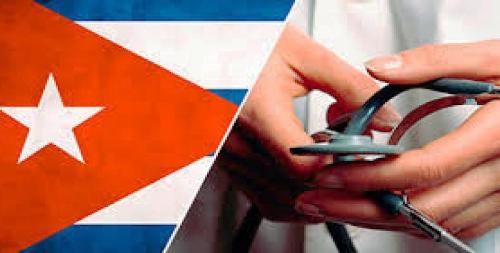 Havana, Cuba, Jul 22.- The Havana-based Medical University graduated 908 new health professionals, 784 Cubans and 124 from other nationalities in six medical courses.Out of the total of graduates, 634 are medical doctors, who will take different specialties to meet the demand of primary and secondary health attention in Havana, while 98 of them will join medical services in the Bolivarian Republic of Venezuela, as announced by University rector Luis Alberto Pichs.
Another 199 students graduated as dentists, nurses and specialists in health information technologies.
The foreign graduates come from Latin America, North America, Asia and Africa, with 11 US nationals.
The graduation ceremony was held Wednesday evening at Havana´s Karl Marx theater corresponding to the 2015-16 school year and it was dedicated to the 90th birthday of Revolution leader Fidel Castro.
Graduates handed in a frame with pictures depicting different stages of medical education in Cuba to Health minister Roberto Morales, to be given to Fidel Castro.
Doctor Claudia Iris Alemañy, Best Cuban Graduate,  thanked the Cuban Revolution, Fidel and Raul Castro for having made her dream come true and stressed her determination to offer her services in any part of the world.
Meanwhile, Palestinian Mohammed Abu Srour, Best Graduate from other countries, expressed his gratefulness on his behalf and in the name of his people. "We are now proud to say that we are doctors graduated in Cuba." (can)