The Sun Current, Jan 18, 2018 by Andrew Wig
Geographical distance and a fraught diplomatic relationship between the U.S. and Cuba can pose a challenge for tourists hoping to visit the Caribbean island. At least, though, they can see the country through the eyes of Barbara La Valleur.
The longtime photojournalist is displaying her work at the Edina Art Center with the exhibit, "Hola, Cuba!" through the end of the month, chronicling a visit to the country that she made about one year ago. Travelling with a group from her Minneapolis church, La Valleur kept her Nikon at the ready as she explored Havana and Matanzas, a city about 50 miles to the east.
La Valleur drew upon her 50-plus years of experience as a photographer as she documented the people and places, including the vintage American automobiles that still populate the island, leftovers from the days before communism when relations between the U.S. and Cuba were not yet so strained.
"Several of the photographs in the exhibit were taken with me holding my camera and head out the window of a moving old American school bus," said the 72-year-old Edina resident.
La Valleur made the preponderance of well-preserved old American vehicles one theme of her exhibit, which has a section dedicated to the colorful cars – the oldest of which glimpsed by the photographer being a 1928 Ford Model A.
La Valleur tried to capture the societal dynamics of the island as well. One photo, "Past Meets Future," shows strung-up clotheslines and people pushing carts, juxtaposed with the vehicles one would expect to see on most modern city streets.
"I wanted to show the transformation of Cuba that's happening because of somewhat more open borders," La Valleur said. "Hotspot" highlights people on their cellphones, a scene she notes would probably not have occurred only five or 10 years ago.
The United States' relationship with Cuba was eased under the Barack Obama administration, but the political stance of Donald Trump reversed some of the actions taken by his predecessor, and provided reason to believe the relationship could become icier, according to the Council on Foreign Relations.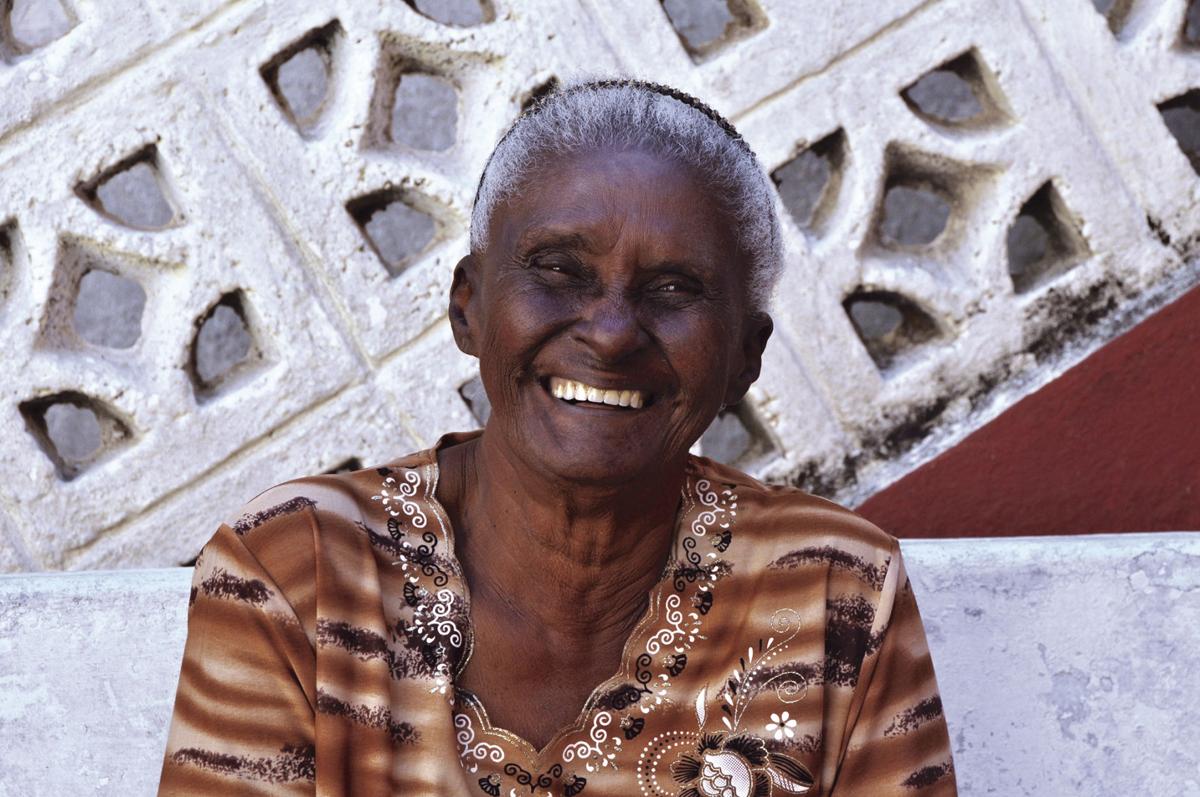 La Valleur hopes her exhibit encourages people to visit Cuba if they can, and appreciates the significance of its ties to the U.S., however frayed they may be.
"This is a county that's very close to us geographically," she said. "… I would assert that almost everybody in Cuba has some relatives in America, or they know somebody that lives in America, and they are just eager to have a relationship with us."
La Valleur's church, Westminster Presbyterian, has been making annual trips to Cuba for about 20 years, allowed to travel to the country thanks to a partnership with another church there. It was La Valleur's first visit to the island, which in a way, reminded her of home.
"I was really taken with the clotheslines that I saw everywhere throughout Cuba," she said. The scenes brought up memories of growing up on a farm in Ottertail County in northern Minnesota.
She appreciated that rustic flavor, along with the architecture and street scenes that provided rich fodder for her lens, but she was most enamored by the people she encountered.
"For sure the most exciting thing was the people," La Valleur said.
She particularly likes taking candid shots, and didn't have to worry about annoying the wrong person.
"They are so genuine, so friendly. There was never a time where I felt like I had to watch out or be careful of taking photographs. It was total freedom to do whatever I wanted," La Valleur recounted. 
A globe-spanning career
The artistic freedom enjoyed by La Valleur allowed her to apply a craft she began honing in college while attending what was then called Moorhead State, in Moorhead, Minnesota. While attending school, she also worked as a staff writer at the Fargo Forum, mostly writing obituaries and headlines, but the visual side of journalism would win her over.
"Photography just became a natural self-expression, because I considered myself an artist even back then," she said.
There is a particular photo from those early days that stands out in her mind. She was staying at her grandparents' residence in San Diego in 1963, when John F. Kennedy was in town to give a commencement address at San Diego State University, months before he was assassinated.
La Valleur was still using an Instamatic when she took her first photo of someone of such significance. In the picture, Kennedy's head is a little larger than the size of a pin.
"He was way far away, and you know there's no zoom on the Instamatic," she explained.
As she ventured into the press area to get as close as possible to the president, she displayed the boldness that would help her throughout her career in journalism. "I took some more pictures, and I high-tailed it out of there," La Valleur said, remembering the scolding she endured from security in order to get the photo.
After college, she secured a newspaper job in St. Thomas in the U.S. Virgin Islands, eventually making her way back north, where she was a photojournalist for a paper in Wahpeton, North Dakota.
"I was the only woman (chief) photographer in the whole Upper Midwest," La Valleur said.
She then crossed the Atlantic, spending 20 years in Europe, mostly Germany, where she freelanced for several newspapers. La Valleur and her husband eventually settled in Edina in the mid-1990s.
In Edina, La Valleur became a leader of the local arts scene, having served as an Arts and Culture commissioner and chair of Public Art Edina. Taking a step back from those volunteer roles has given La Valleur more time to share her five decades worth of work.
But she is not done capturing various corners of the globe. La Valleur visited her daughter in Barcelona for 17 days late last year, and has the photos to prove it.
"I have thousands of photographs that I took there that I haven't even shown yet," La Valleur said.
La Valleur is offering personal tours of "Hola, Cuba!" on the following dates:
• Friday, Jan. 19, 2-4 p.m.
• Saturday, Jan. 20, 11 a.m. to 1 p.m.
• Wednesday, Jan. 24, 1-3 p.m.
• Friday, Jan. 26, 2-5 p.m.
• Tuesday, Jan. 30, 2-4 p.m.
The Edina Art Center, located at 4701 W. 64th St., is open 9 a.m. to 5 p.m. Monday through Thursday, 9 a.m. to 5 p.m. Friday, 9 a.m. to 1 p.m. Saturday. The arts center is closed Sunday.