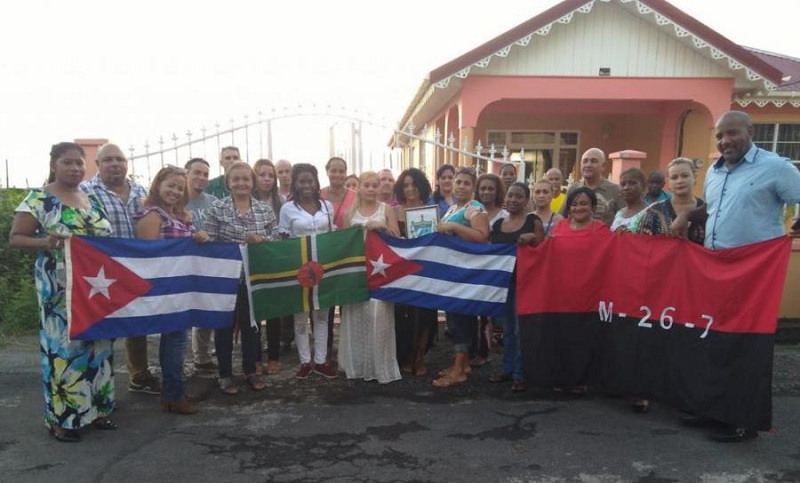 Oct 18 (Radio Rebelde) Cuban health collaborators in Dominica issued a statement on Friday condemning the campaign against members of the Cuban medical missions.
According to Cubaminrex, members of the Cuban Health Workers Brigade in Roseau, capital of that Caribbean country, joined the demand expressed by other doctors who offer their solidarity services in other world nations, as well as ratifying their position to continue working in the Commonwealth of Dominica.
In the statement, the professionals said: "We will continue to contribute to improving health indicators, achieving satisfaction in services and doing every day what we do best: give hope and high humanism, professionalism, sensitivity and quality that characterize us.
They added: "No defamatory campaign will stop us from providing our primary and secondary care services to the most remote places on this Caribbean island, where every day we receive the best pay we can hope for: lives saved, diseases prevented or cured, and the gratitude of the people we care for.
The statement concludes with gratitude to the government of Dominica for its trust in Cuban doctors and with a commitment to "continue this beautiful task for as long as necessary.