By Adam Parker – The Post and Courier – Jan 13, 2018
He is one of Cuba's most famous artists.
Juan Roberto Diago Durruthy, who usually goes by Roberto Diago, or simply Diago, makes paintings, sculptures, installations, mixed-media pieces and more. His work has been featured at two Venice art biennials, and he is represented in New York City by Magnan Metz Gallery.
And now Charleston-area residents and visitors will have a chance to see Diago's work, which will be exhibited Jan. 19 through March 3. The show, called "La Historia Recordada," will feature art, lectures and films. It runs concurrently with the College of Charleston's campus-wide project called "Cuba en el Horizonte" ("Cuba on the Horizon"), an interdisciplinary project that includes art shows, movie screenings, lectures, courses, newly penned essays and performances.
Diago, 46, has been on the art world's radar for years, and his work is much collected. But early on he struggled, along with many other Cuban artists. Traditional materials such as canvas and oil paint were hard to come by. He developed the habit of using found objects — pieces of metal and wood, for example — to construct works that examined the legacy of slavery, Afro-Cuban identity, syncretic religious traditions, the effects of poverty and more.
Diago's art caught the fancy of Tom Bradford and Susan Bass, a Charleston couple who traveled to Cuba in April 2015. Bass sits on the board of the Halsey and quickly brought Diago to the attention of Halsey director and chief curator Mark Sloan.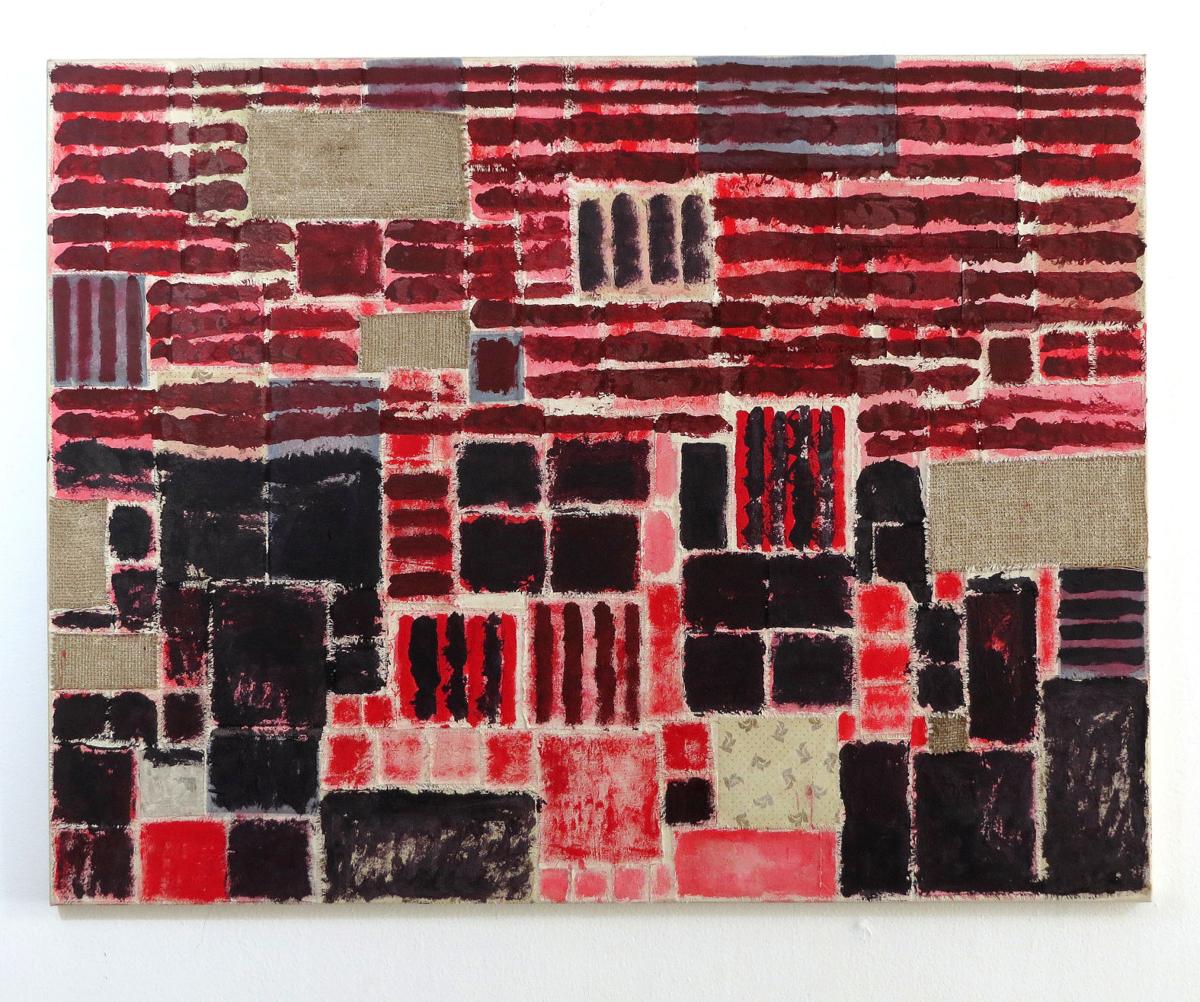 She said she was especially taken by Diago's provocative work, which was displayed throughout his house and in the yard.
"The art he had hanging in his house really spoke to all the slavery issues that he was trying to portray," Bass said. Some of the abstract images were reminiscent of wounds and scars. "I felt it really spoke to Charleston; I just thought that there was such a great connection."
Bass figured Diago's work would be perfect for the Halsey.
Sloan agreed and emailed the artist.
"Though his work is subtle, abstracted and understated, it loses none of its violent, angry undertones in its presentation," Sloan noted. "You just have to be attuned to it."
The Halsey applied for and received a $15,000 National Endowment for the Arts grant to help pay for the show. A year ago, Sloan invited Diago for a site visit. His trip to Charleston was productive and inspiring for the artist, Sloan said. He visited the Old Slavery Mart Museum, a couple of the local historic plantations and other sites relevant to African-American history.
He took particular interest in the preserved fingerprints of the black laborers who manufactured bricks. The idea that a remnant of the physical presence of slaves could survive in perpetuity, embedded in the bricks of the city, intrigued his artistic mind, Sloan said.
Diago's work seems to function on two levels, conveying meaning both through chosen materials and through the issues expressed, work that is discreet yet powerful, and that confronts difficult topics.
Alberto Magnan of the Magnan Metz Gallery said much of the imagery in Diago's work derives from the mixing of West African and Catholic traditions. Cuba's black population has its origins in the transatlantic slave trade. Cuba was, and still is, a big sugar producer, and its plantation owners relied on slave labor.
Magnan said the bold colors in Diago's work refer to Nigerians' various gods.
"He kind of instills the power of those gods (in the artwork), as well as his roots," Magnan said.
Another visual element Diago employs is that of the keloid scar, an external mound of thick tissue that results from injury — shackling, whipping, cutting. The artist also mimics dreadlocks in some of the work, Magnan said.
Looking at the pictures, one might not immediately appreciate the connections to the Afro-Cuban experience, but spend a little time before Diago's art and the references likely will emerge.
"It does have this quite deep-rooted meaning," Magnan said, adding that such meaning often is carefully embedded to avoid attracting too much attention from government censors.
At the Halsey, Diago's recent paintings and mixed-media works will be displayed in the large gallery while a single installation made with many charred wooden boxes will occupy the small gallery.
A 15-minute black-and-white film by Juan Carlos Alom called "Habana Solo," featuring Cuban musicians and an improvised soundtrack, will be shown by the Halsey in conjunction with the art exhibition.