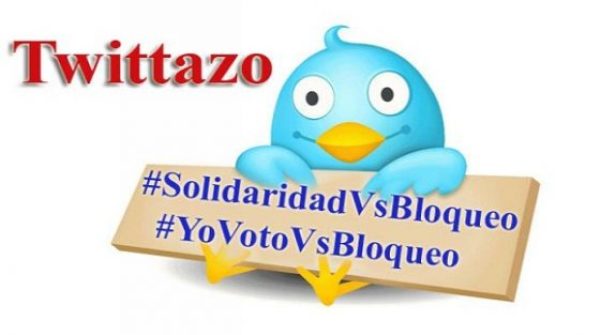 Havana, Sep 17.- A global tweet to deplore the United States economic, financial and commercial blockade against Cuba for more than 50 years, begins today here.
According to organizers, the hashtags #SolidaridadVsBloqueo and #YoVotoVsBloqueo will be used in this campaign, which is included in the initiative 'Tenemos Memoria' (We Remember), which is fostered as part of the solidarity against the United States' policy.
The US blockade has caused damages to Cuba valued at more than $125.000 billion USD since 1962, at current prices.
The Cuban Institute of Friendship with the Peoples (ICAP) said in its announcement that this event seeks to reaffirm the validity and effects of the US laws, while urging people in favor of justice in the world to join the call for the immediate end of the blockade through social networks.
The document said that the protest on Twitter seeks to unite the willingness of people around the world and highlight the fact that, despite the restoration of diplomatic relations between Cuba and the United States, the blockade still remains unchanged and continues to damage the Cuban people through the violation of their most basic human rights.
The document also said that on the 17th of each month, the movement of solidarity with Cuba carries out actions in favor of lifting the blockade.
ICAP also reiterated that on the website Cuba vs. Bloqueo (www.cubavsbloqueo.cu) people can join the vote against the blockade.(Prensa Latina)
Radio Cadena Agramonte, September 17, 2016