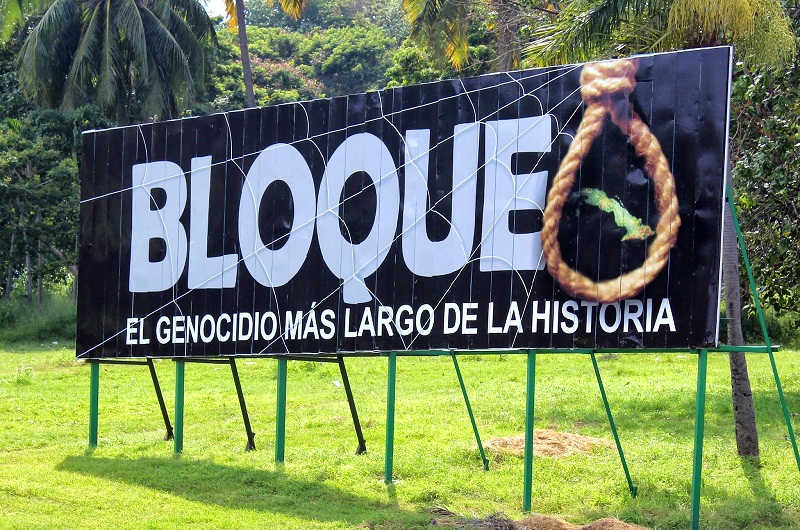 Oct 7 (Radio Rebelde) Cuba Cooperation France (CubaCoop) denounced today in Paris an unprecedented tightening of the economic, commercial and financial blockade imposed by the United States on this Caribbean nation almost 60 years ago.
Nothing can justify such a hostile and aggressive policy against a country that is not a threat to the United States or any other nation, warned CubaCoop, created in 1995 to foster friendship and solidarity with Cuba.
According to Prensa Latina, that association affirmed that even before the tightening of the blockade by the current administration at the White House, the Caribbean island already lived a world-wide unique scenario, marked by six decades of aggressive policy.
Regarding Washington's recent steps to escalate its aggressiveness, CubaCoop pointed to the activation of Title III of the Helms-Burton Act, aimed at hindering trade and foreign investment in Cuba, and prosecuting shipping companies that transport oil to this country.
The entire Cuban population is a victim of the criminal blockade, which the United States has justified over the years with different concerns, it noted.
Cuba, its government and its people resist, as they have done for 60 years, but they need our support and solidarity, CubaCoop added.

(ACN)