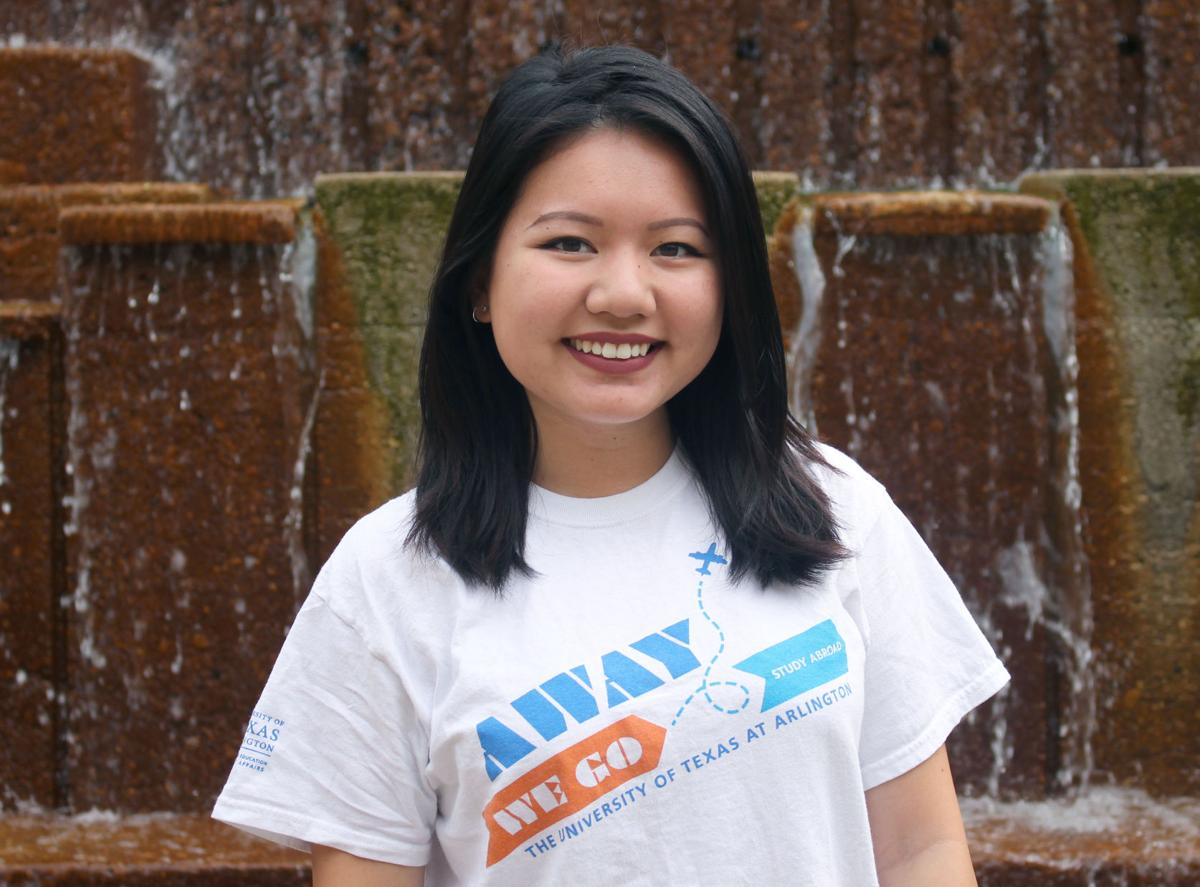 Anthropology junior Tracy Kwan enjoyed three weeks in Cuba, making her the first UTA student to visit the island nation through a study abroad program.
Although many individuals facilitated her trip, former President Barack Obama's administration performed the most crucial function by expanding the categories of authorized travel to Cuba in January 2015, including for educational reasons.
"Americans can go and visit now," Kwan said. "I thought it would be a great opportunity to see a country that Americans typically don't know much about."
Kwan was apart of the American Institute For Foreign Study in Cuba program which partners with UTA Study Abroad to offer students the opportunity to travel around the world.
"It's a great place to go to learn more about American history with Cuba because here I feel like it's not as amplified," Kwan said.
The 55-year-old economic embargo on Cuba is still in place, however, many travel restrictions has been lifted in recent years, which resulted in an increasing number of Americans flocking to the country.
Her main reason for visiting Cuba was to sharpen her Spanish-speaking skills which could help in her academic and career goals, Kwan said, but the visit exposed her to unique experiences in the process.
Besides studying for the class, her group, which included 13 students from different U.S. universities, explored Cuba in different ways. They visited the Museo de Playa Girón and then drove down to the Bay of Pigs, where the infamous invasion took place. They strolled around historic Old Havana, which she said was filled with European tourists. The group also enjoyed a show of Afro-Cuban rhythms and dance.
But she learned the most about Cuba through conversing with the locals.
The group arranged frequent workshops with a Cuban grassroots organization called Proyecto Espiral, whose focus was community involvement.
"Focused on relations between Americans and Cubans, they met together and they partnered us up with one person of our group and their group and then we got to talk and learn more about their culture and their life in Cuba,they got to learn more about American life," she said.
The chance to become immersed into the rich culture, art and architecture, along with a variety of fun activities in store for travelers coupled with the affordability factor makes Cuba a must-go, Kwan said.
But Kwan said visitors to the country should be well informed about the two types of currencies accepted as legal tenders in Cuba, otherwise it might lead to complications.
Considering the history and the socialist nature of Cuban government, many Americans would hesitate to travel to Cuba. However, Paula Messina, AIFS program development coordinator, said such hesitation and fear of Cubans is unreasonable.
"I feel they are misunderstood by our country," Messina said. "They would like the blockade to end, obviously, and they would like to become an equal partner with United States. [We felt] no dangers, no resentments, no anything."
Messina, who has over 25 years of study abroad experience, designed the AIFS Cuba program and acted as the primary caretaker for all her students in Cuba.
"It's like going to the moon for us," she said. "Since it is so unknown, there's a little bit of fear. So, when we get there and we see how amazing, warm and cultured it is and how much history is there and how fun the Cubans are — we're amazed."
As Kwan and the group returned on Jan. 21, there was a new president in the Oval Office. With the change in administration, the U.S. immigration policy is also undergoing radical changes.
"There is uncertainty. It will be pity and unfortunate," said Christian Zlolniski, Center for Mexican American Studies director and anthropology professor. "If the channels that have been opened by the last administration in terms of communications, education and cultural exchanges — it will close."
Neetish Basnet, The Shorthorn
February 7, 2017