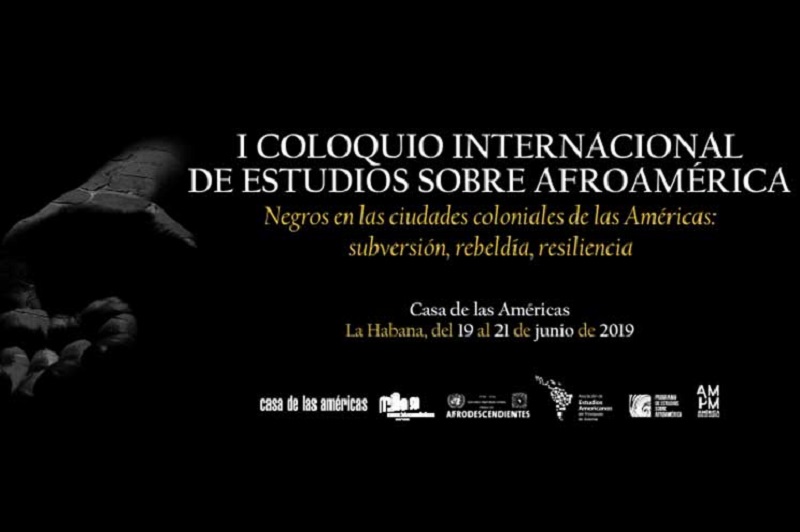 June 20 (Radio Rebelde) The First International Colloquium on African American Studies was inaugurated on Wednesday in Casa de las Americas, with the words of its main organizer, Dr. Zuleica Romay Guerra, director of the Program on African American Studies of the renowned institution.
In the Che Guevara Room of the entity created by Haydee Santamaría in 1959, Romay Guerra made reference to the objectives of the event, in addition to highlighting relevant African-American figures in history, the customs contributed by them to their descendants and the role of the black in today's society.
During the event, a documentary on the Afro-Uruguayan Chabela Ramírez and her contributions to this type of studies from a dance group was presented.
The first theoretical moment of the meeting corresponded to the Puerto Rican Agustín Lao Montes, who offered the conference Black Metropolis from Harlem to Havana, and From Rio to Buenos Aires: Afro-American modernities, country paradigms, subaltern cosmopolitism.
Lao Montes presented several of the most recent texts on the subject and stressed that the cities were built by enslaved black labor, supported by a journey through history.
The most critical and radical black movements elaborate their vernacular concept of good living from what in the southern language means "I am because we are" and the freedom of blacks will be reborn because of their numerous and deep roots, he commented.
This first day of the Colloquium occupied several rooms of Casa de las Americas with simultaneous panels and conferences and hosted a book fair that reflects African American studies, with titles that make up the catalogue of the Fondo de Casa, among them Biografía de un Cimarrón, by Miguel Barnet, and Poesía Haitiana (1800-2015), by Ayiti Cheri.
The event, which will run until June 21, will pay tribute to two artists who from their respective disciplines reflected in some way the African American cultures and their people: the Colombian writer Roberto Burgos Cantor and the recently deceased Cuban filmmaker Rigoberto López Pego.

(ACN)